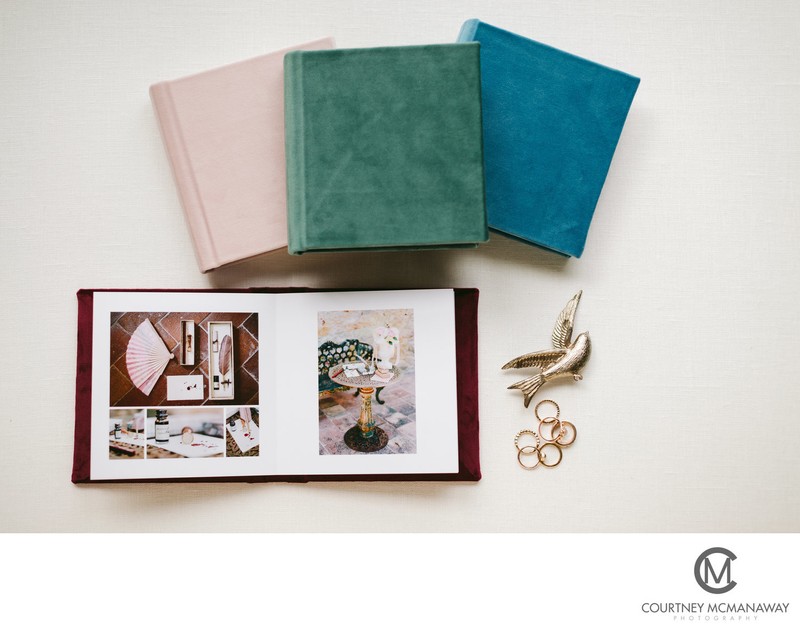 I'm very important. I have many leather-bound books and my apartment smells of rich mahogany.

Anchorman
I have a Kindle. It's one of my favorite items, particularly for traveling. The convenience of being able to read many books in one lightweight device - a huge advantage to living in our time!
Often times if I REALLY love a book I read on my Kindle, I order the physical copy. Because to me, nothing really replaces the feeling of turning through a good book. The feel of the pages. The smell. The fact that I can't use a book to look up some random internet fact and thus distract me from reading my low-tech, but hugely enjoyable book!
I have the same feeling when it comes to wedding day images and albums. Every couple I work with gets digital files, that's a no-brainer. But for one of the most important and memorable days of your life, do you want those images living on your computer?
Investing in an album gives you the opportunity to sit down and relive the start of your love story - without needing electricity or Wi-Fi!
Be like Ron Burgundy. Invest in a high-end album to tell the story of your wedding day!
My Albums
I offer 3 types of albums to fit all personalities and budgets, appropriately named in mind with some of my favorite movie quotes.
Albums are designed in partnership with you. Once you receive your full gallery, I'll ask you to select up to 60 favorite images, depending on your album choice. I'll create an album proof for you to review, with you having the ability to swap out images and make changes. Once the final proof is approved by you, albums take approximately 8 weeks to deliver.
I work with dedicated photographic album design companies, offering custom products with the highest-quality printing and materials. Your wedding memories will be enjoyed for a lifetime in a gorgeous, one-of-a-kind album.
Aspen
Some place warm, a place where the beer flows like wine, where beautiful women instinctively flock like the salmon of Capistrano. I'm talking about a little place called Aspen.

Dumb & Dumber
Much like the city of Aspen, the Aspen album invokes uncommon luxury. The Aspen is a modern, lay flat album printed on Fuji photographic paper. Classic, timeless, and with a gorgeous selection of opulent fabrics. Handcrafted in Europe in partnership with a bespoke album bindery.
Each Aspen album comes with 20 spreads and a custom fabric-matching presentation box. Customize your cover with embossing and a cameo photo.
Below is a video of a 10x10 Aspen Album. This album has a velvet cover in burgundy, with a cameo photo and the clients' names in a blind emboss below the cameo.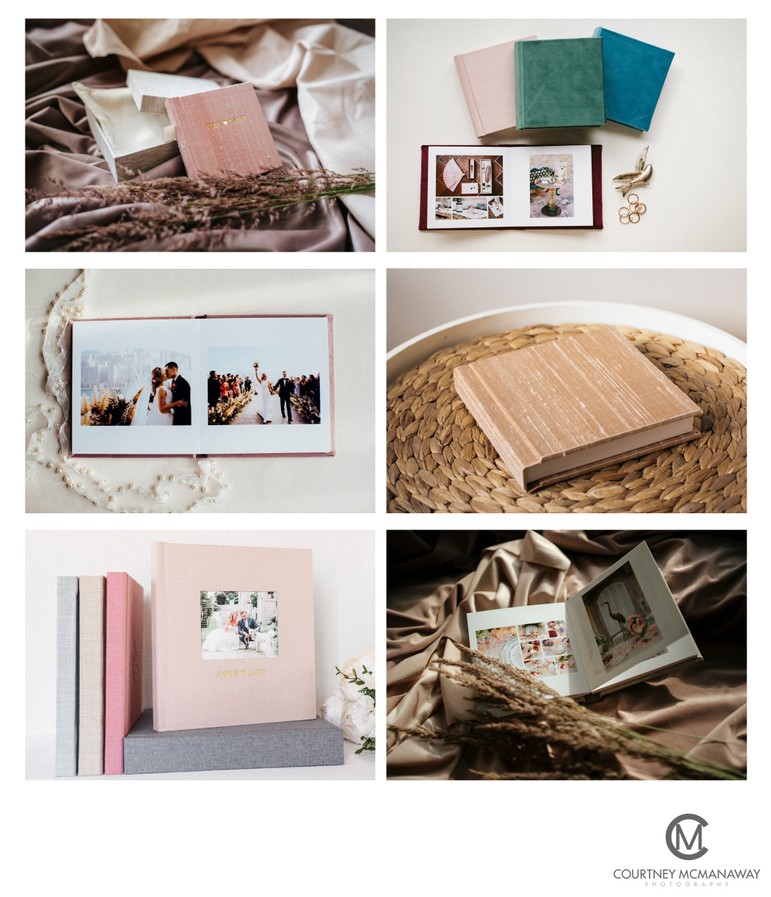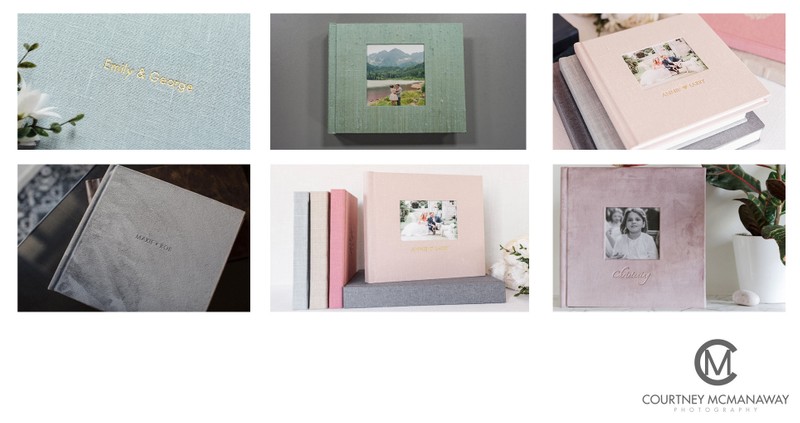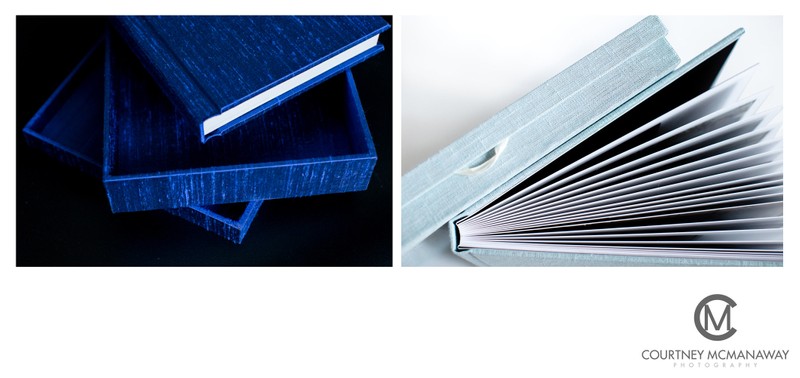 Aspen Fabrics
Linens
Linens can be embossed in white, gold, copper, and silver. Cameos are available with linen covers.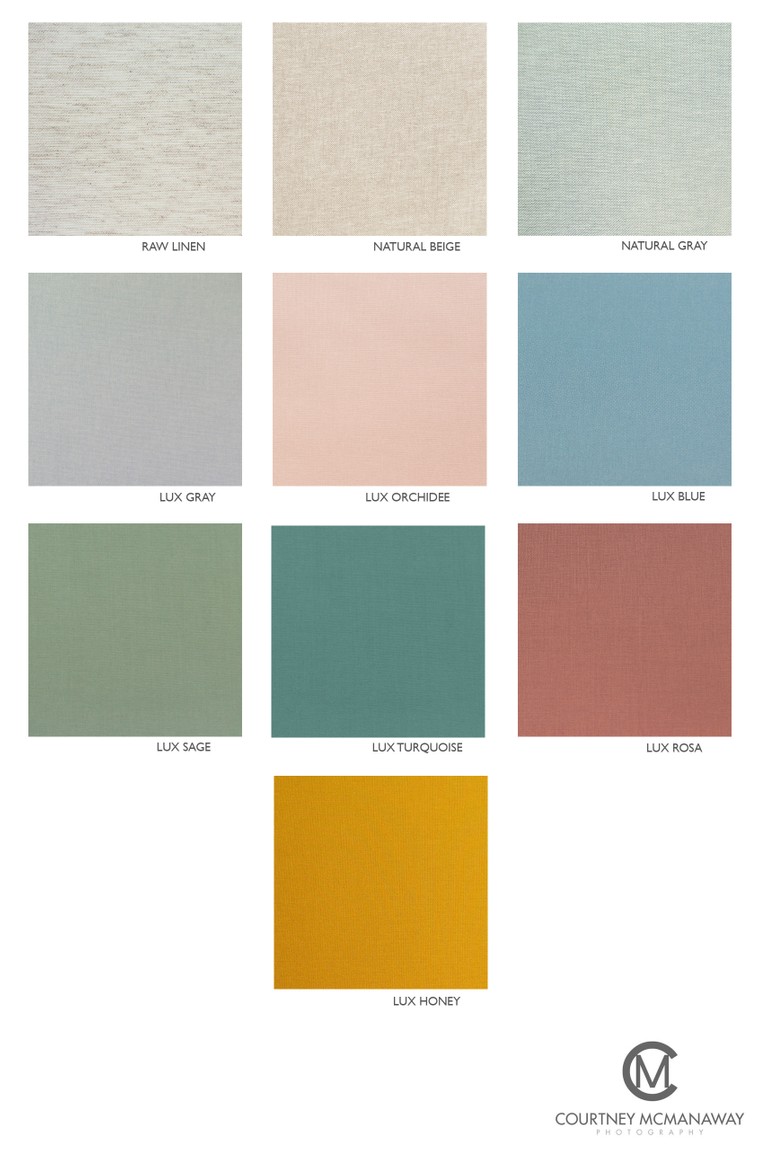 Premium Pastel Linen
Premium pastel linen can be embossed in gold, copper, and silver. Cameos are available with premium pastel linen covers.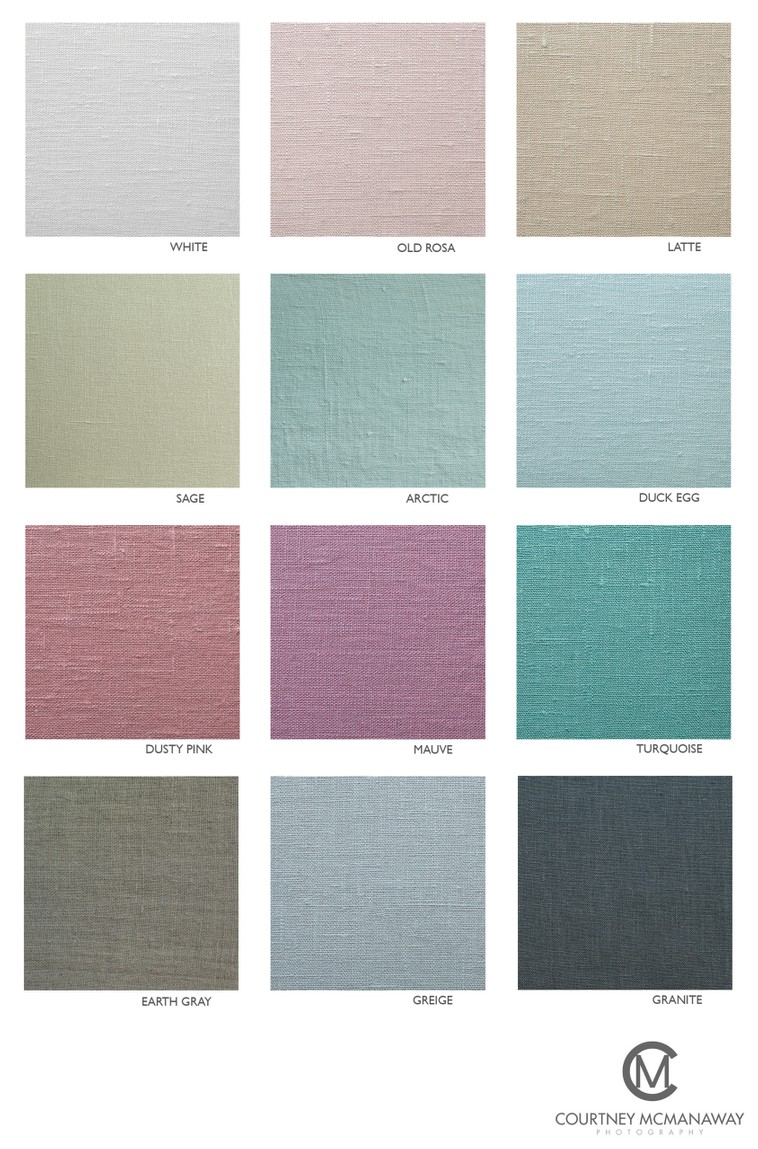 Velvet
Velvet can be embossed with clear (blind) emboss only. Cameos are available with velvet covers.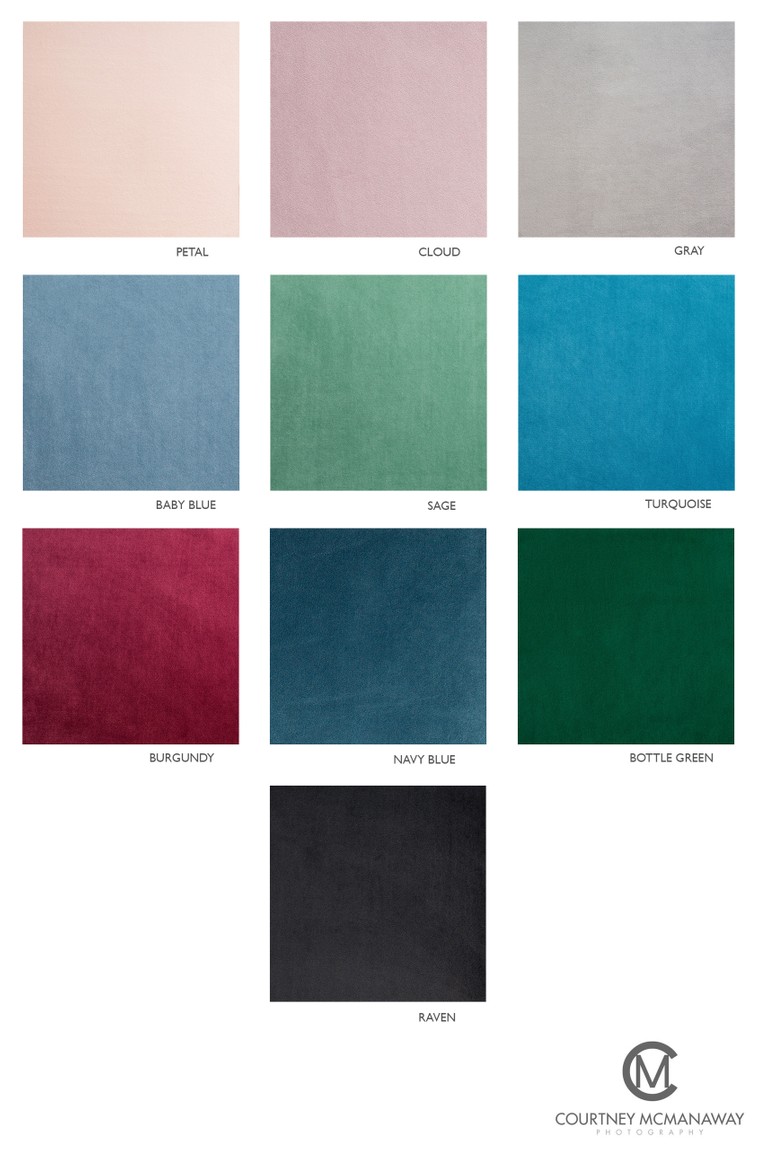 Aspen Pricing
Aspen albums can be designed with up to 60 images. Additional images can be added at $50 per image.
10x10 Album with 20 Spreads: $1500 + tax
12x12 album with 20 Spreads: $1700 + tax
What do you want, Brennan? This is my online poker time.

I'm just going to come out and say it. I'm ready to take on the Catalina Wine Mixer.

Stepbrothers
Catalina
The Catalina Wine Mixer is not only the event of the season, it's an album offering cherished memories of your day!
The Catalina features lay flat design and a synthetic, leather-wrapped album cover, printed on thick, true-to-color photographic paper.
Each Catalina album comes with a ChromaLuxe cover, a state-of-the-art coating process that offers vibrancy, clarity and durability.
The distinctive Catalina comes in a grey linen presentation box with magnetic closure. Printed in the USA.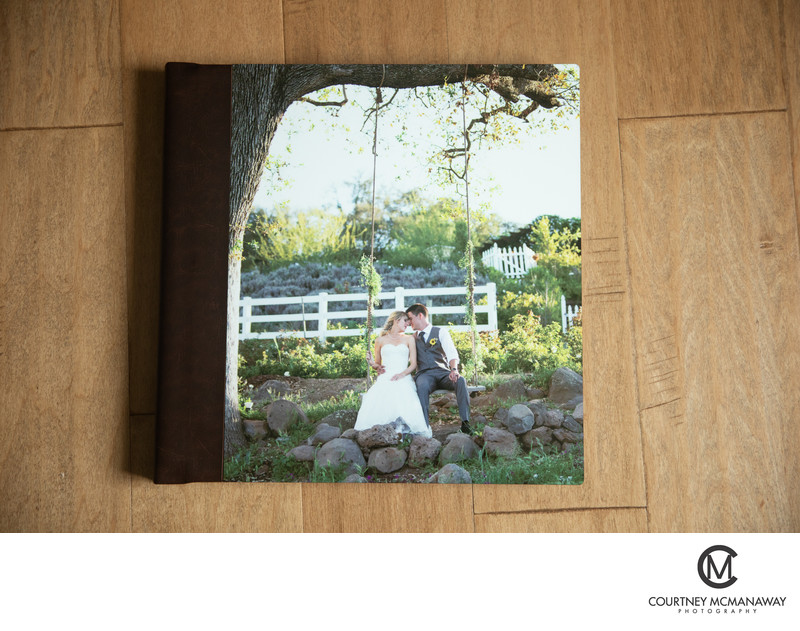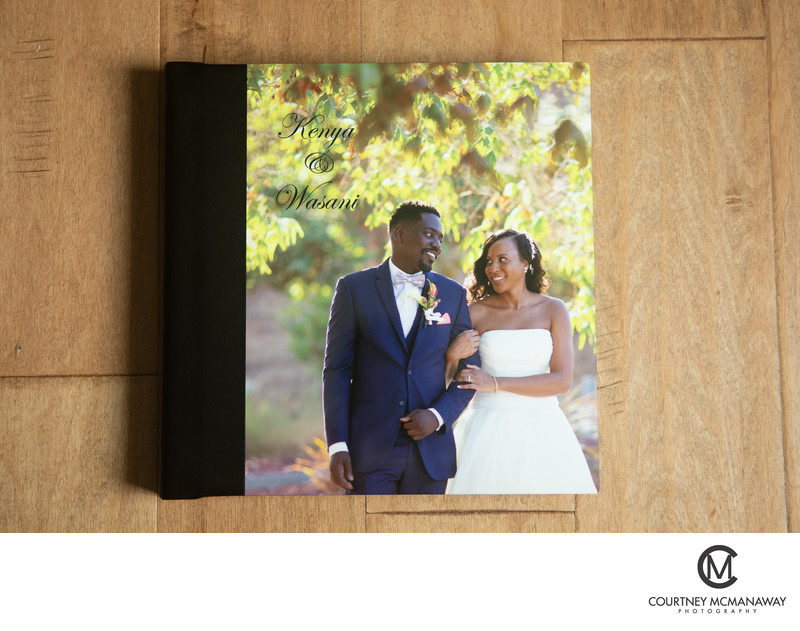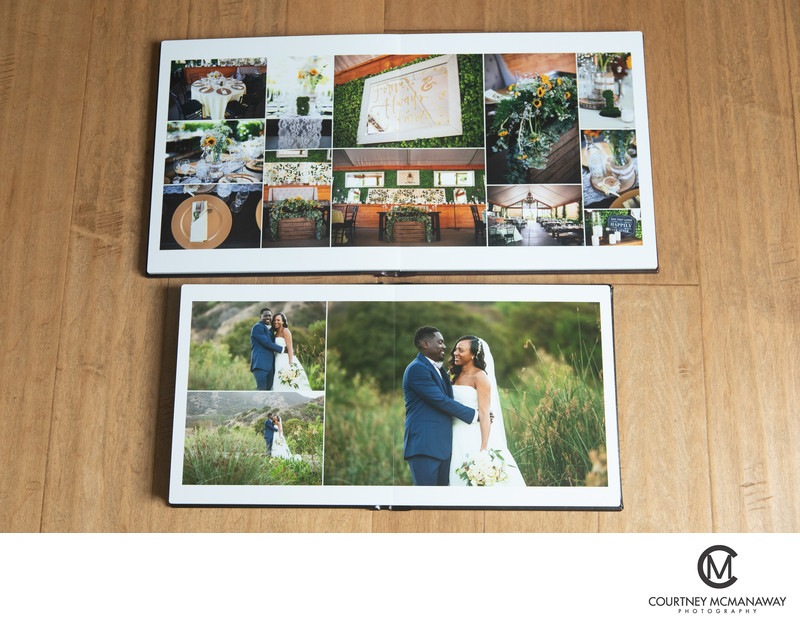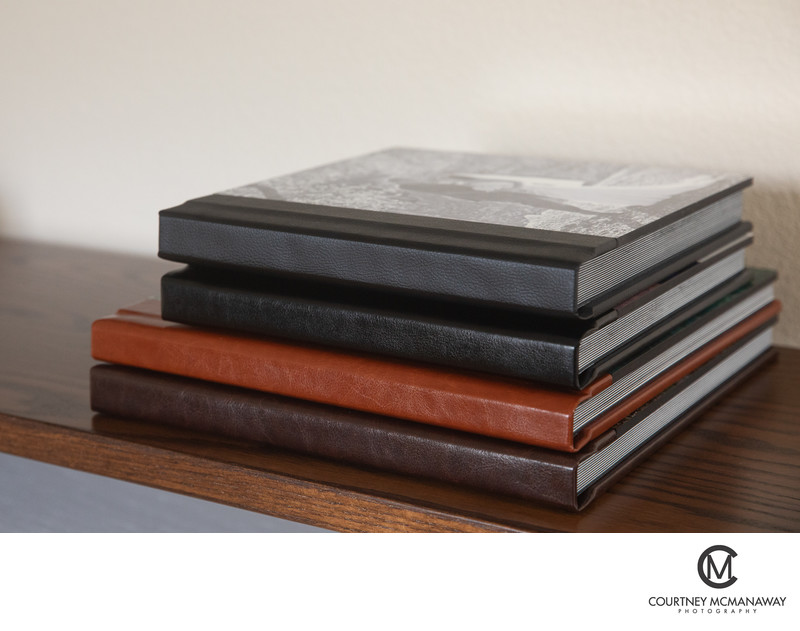 Catalina Synthetic Leathers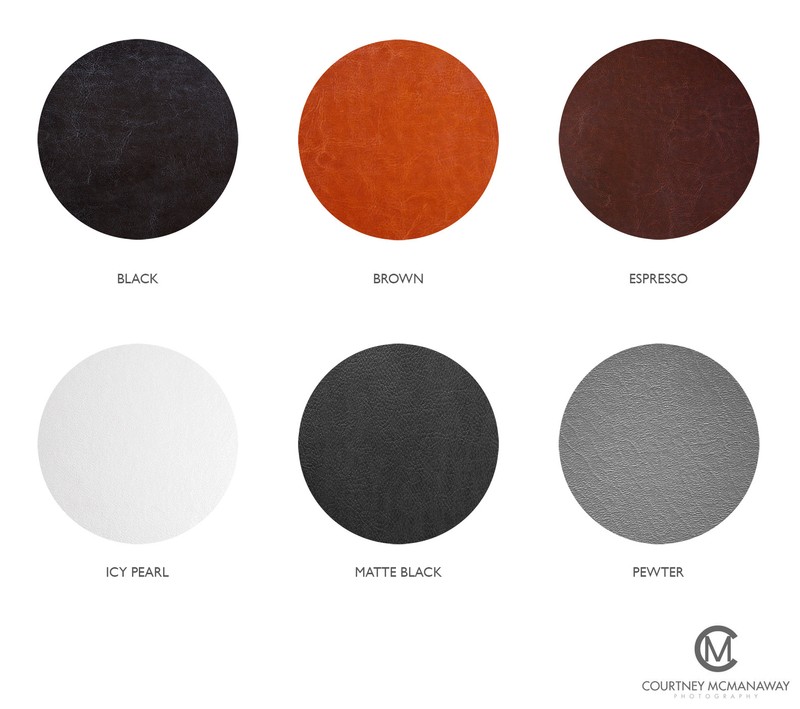 Catalina Pricing
Catalina albums can be designed with up to 60 images. Additional images can be added at $40 per image.
10x10 album with 20 spreads - $1000 + tax
12x12 album with 20 spreads - $1300 + tax
I'm a peacock Captain, you gotta let me fly on this one!

The Other Guys
Peacock
While peacocks may not be able to soar above the trees, no one can say they're not majestic creatures. The same goes for my Peacock albums. Peacock albums feature solid, soft-touch fabric covers with a selection of gold embossing. This creates an economically-priced album while still looking brilliant. Peacock albums come with a matching presentation box.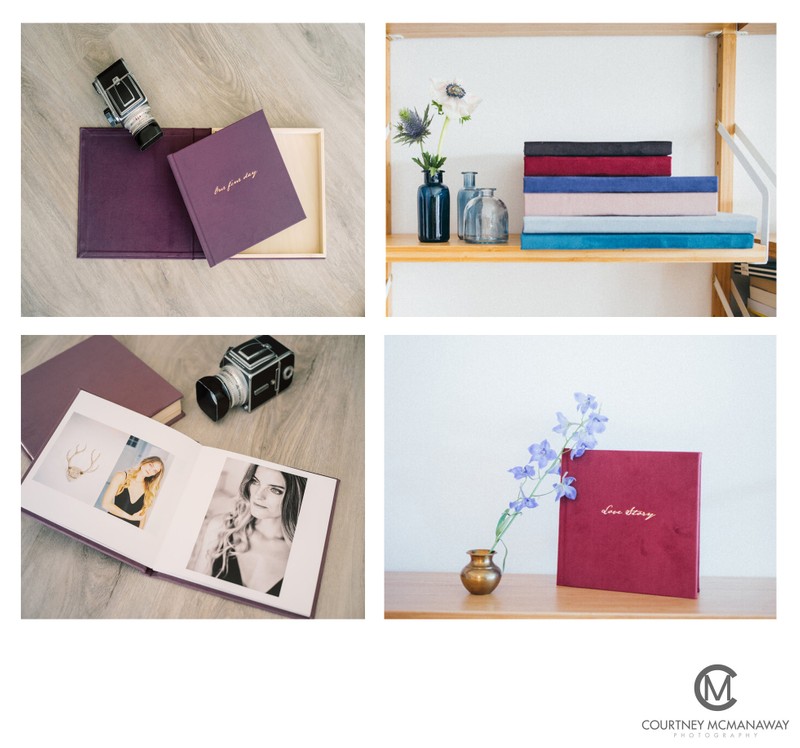 Peacock Stamping
Select one predesigned gold stamp for the cover of your Peacock album.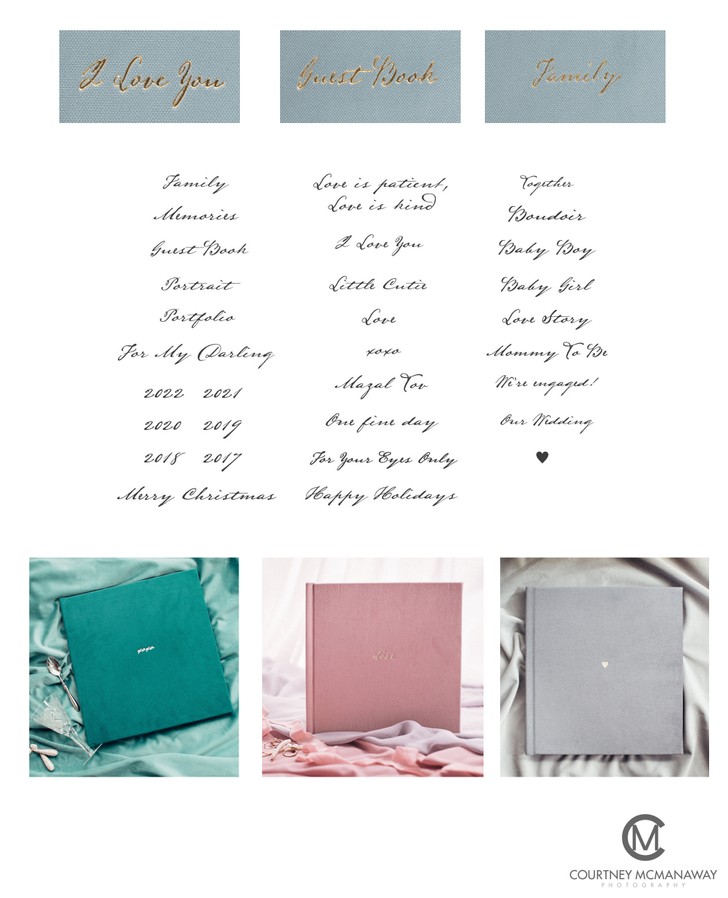 Peacock Fabrics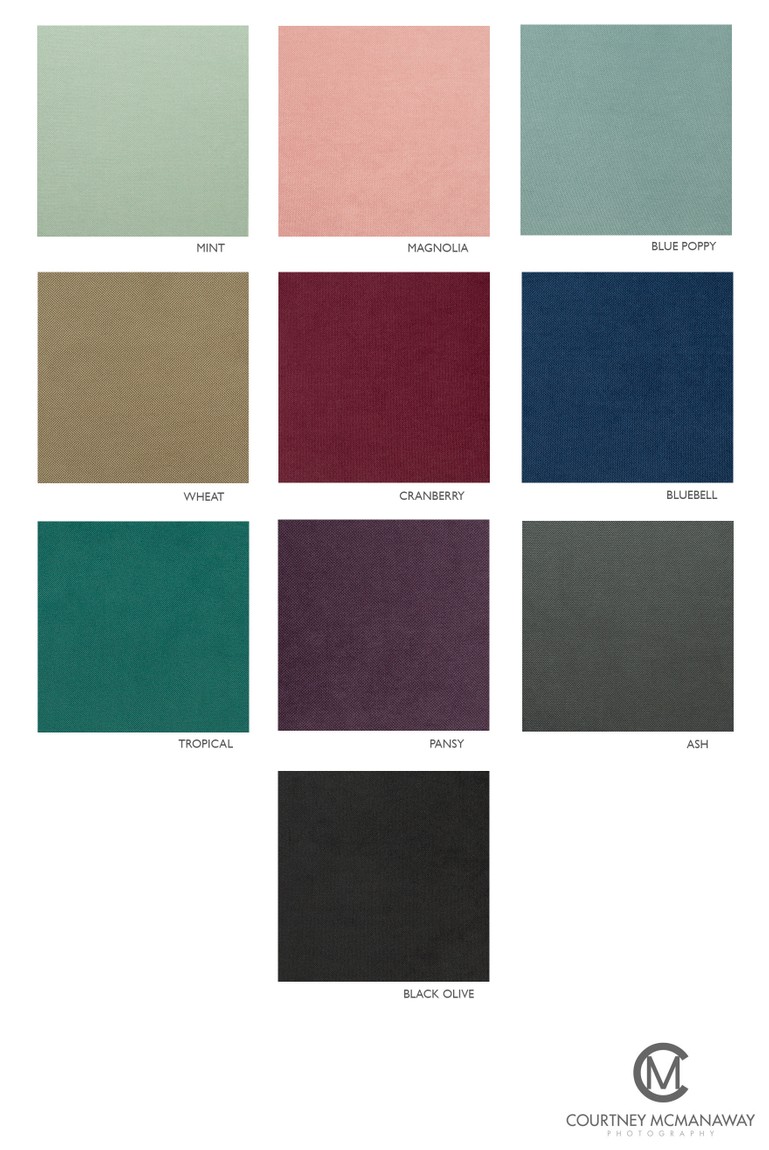 Peacock Pricing
Peacock albums can be designed with up to 40 images. Additional images can be added at $40 per image.
8x8 with 20 spreads: $500 + tax
10x10 with 20 spreads: $600 + tax
12x12 with 20 spreads: $700 + tax