Your California Wedding Planning and Coronavirus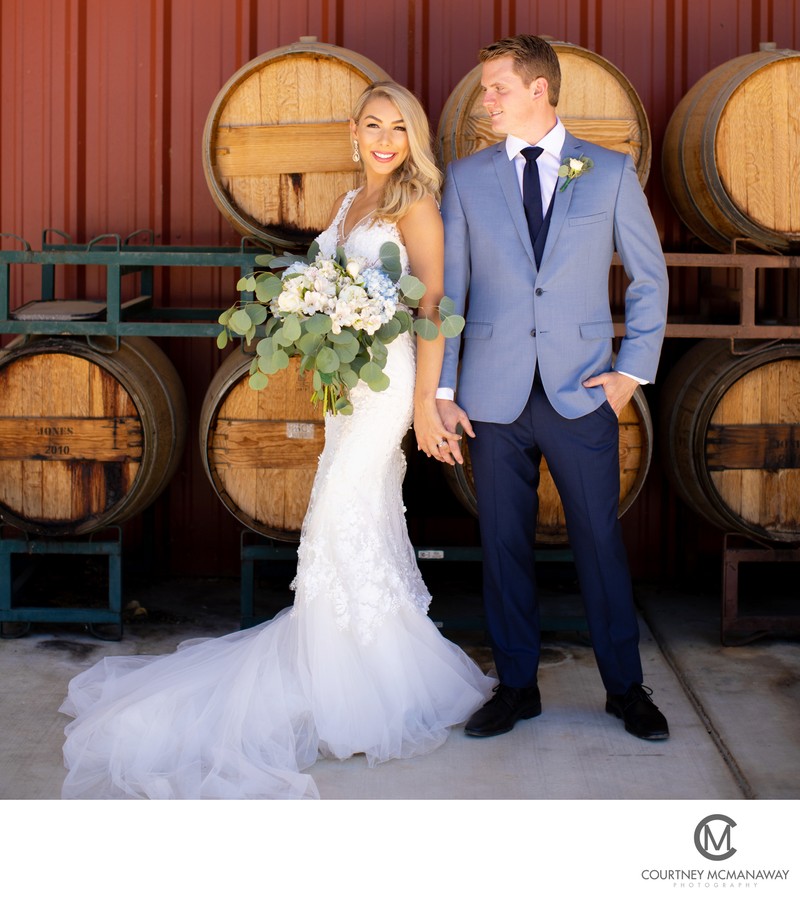 Having been a wedding photographer for over ten years now, I've never encountered anything like COVID-19 and how it's disrupting our lives. This is a very serious and worrying time; I know for myself my primary concern is the safety and health of my family, friends and our country, and my decisions during this time have been centered around ensuring we're doing our best to protect ourselves and each other.
In the midst of all this, I am hearing from my 2020 couples as well as couples looking to book their 2021 weddings. So I thought a guide would be helpful as we all navigate through these uncertain times - all while washing our hands and staying indoors, of course!
California-Specific Wedding and Event Restrictions
California has some of the strictest event restrictions with regard to Coronavirus. There's some confusion right now about what is permitted. Legally, many venues are not open right now because of social distancing requirements. Any limit on total number of people gathered would also include your vendors.
Some venues are now allowing ceremonies to happen on their property as well as very small reception events, following social distancing guidelines. Because these are dictated by the county, keep in mind venues don't have control over the restrictions.
Riverside County Marriage Licenses
Riverside County is now issuing marriage licenses by appointment only, or online. They are also offering video-conference marriage ceremonies! Find more information here.
For up-to-date information on the state of California's measures through COVID-19, visit CA.gov's California Coronavirus Response page.
Rescheduling Your Wedding Date
For couples with 2020 weddings, I strongly recommend you start to think about a few potential reschedule dates. Your first step will be to connect with your wedding venue and determine their availability, and how you will go about rescheduling your wedding. Each venue will have a unique process, and you should ask if there are any fees or if your pricing will be impacted if you move your wedding. You may want to ask about a few dates and then connect with the rest of your vendor team to determine what works best.
If you're looking to host your event the same way you planned it (100+ guests at an indoor reception site), I strong recommend pushing out your wedding to summer or fall 2021. The sooner you reschedule, the more likely you are to have your choice of dates. Keep in mind that this isn't a guarantee; we all have our fingers crossed for 2021 weddings but none of us know the future!
Consider a Micro Wedding or Minimony
Understandably, many couples don't want to delay get married! In lieu of a large wedding, couples are considering elopements, micro weddings and minimonies. A micro wedding is a downsized wedding; it often contains the elements of a wedding day but with a much smaller guest list. A minimony is choosing to have a small ceremony with a larger celebration planned in the future.
This article on micro weddings has great information on micro wedding planning, timelines, and local Temecula venues offering micro wedding pricing!
Temecula Micro Wedding Photographer
Micro Wedding Photography Packages
Consider an Elopement
Elopements have become pretty flexible over the past few years. They now encompass anything from just the couple and a photographer, to a wedding day with all the traditional wedding events, but a much smaller guest list.
If you're looking for insight on planning an elopement, check out Temecula Elopement Timeline and Temecula Elopement Packages. Also see a gorgeous Temecula Airbnb elopement wedding here!
Wedding Vendor Availability
Consider asking your wedding vendors if they can provide you with an up-to-date calendar you can access as you consider changing your plans. I provided my clients with a Google calendar link on a hidden page on my website they can access at all times. This should make the process a bit easier on you when considering potential new dates.
Other Considerations for Changing Your Wedding Date
Disappointment in Changing Your Wedding Date
Changing your wedding date may feel insignificant in lieu of a national crisis, but it's completely natural to be disappointed. Many couples have chosen a date with special meaning and it's hard to think about delaying or changing that date. It's okay to feel upset or disheartened when navigating this change.
Wedding-Related Events
Changing your wedding date may also impact your other wedding events - such as your bachelor and bachelorette parties, bridal shower, and even getting fitted for suits and wedding dresses. Depending on where your wedding dress is shipping from, there may be a delay. Couples look forward to these events and with large gatherings currently banned, it may make sense to delay your wedding so you can enjoy these events without worry.
Travel for Your Honeymoon and Wedding Day
You are likely to have older family members and friends on your guest list. Rescheduling may allow them to attend your wedding day and have more ease of mind. As none of us knows how long the threat of COVID-19 will impact our society and events, it's hard to say when would be a "safe" date, but it's something to think about as you consider potential dates.
Your honeymoon travel plans may also be impacted. Many airlines are offering credits and flexibility, so you should be able to adjust your travel plans accordingly.
Rethink Your Guest List
For those who want to get married in late summer or fall of 2020, the fact is none of us have a crystal ball and no way of knowing what the state's regulations will be like later in the year. A few of the couples I've worked with have decided to have a micro wedding now, and a larger reception celebration at some point in the future. This may be a good option for those that want to get married this year and ensure those most important to you can be there on your wedding day.
When to Reschedule Your Wedding Day
When this started, I had couples with May weddings reschedule to August. This seemed safe at the time - this would surely be over by then, right? The further we have gone into this crisis, the more I have seen couples delay their weddings by not just a few months, but 6 months to a year. It's an annoying answer, but, "It depends," is the most accurate. If your ultimate desire is not to have a scaled-down wedding, then I'd reschedule ASAP. The most important thing to consider is that there are now many couples rescheduling their wedding dates with their venues, photographers, and other vendors. The sooner you may a decision, the more likely you are to have a choice in your dates should you choose to reschedule.
Refunds from Your Venue and Vendors
If you have a 2020 wedding, you'll likely have signed a contract with each vendor you're planning on working with. Each vendor spells out different remedies in this situation in their contract. For my clients, they all still want to get married, so I'm transferring all retainers to their new dates, and locking in their current rate, no matter what date they reschedule. This is no one's fault, and we all have to have empathy and kindness as we work together!
Couples Planning 2021 Weddings
Choosing Your Wedding Date and Vendors
The couples I booked for 2020 weddings secured my services anywhere from 6 months to 12+ months out from their wedding date. For couples that are now looking at remaining 2020 or all 2021 wedding dates, I'm recommending they sign agreements as soon as they make a decision on their venue and vendors. With so many couples rescheduling their weddings, this will limit the pool of vendors available for your day more quickly than normal.
Choosing Your Wedding Vendors While Social Distancing
I'm no longer meeting with couples as the shelter-in-place is in effect, and this is where the power of the internet has been incredibly helpful! Email, phone calls and Google Hangout have all been valuable resources to connect with clients about their wedding photography needs.
Other vendors are also coming up with new ways to connect with clients. One venue I work with frequently as a preferred vendor, Eagle Glen Golf Club, has told me they are scheduling venue "showings" via Facetime. This Corona-based wedding venue also has a virtual tour (you can actually see it here). These tools can give you a very accurate picture of how your wedding day will look at a given venue!
Wedding Planning Tools
Below are some helpful resources for planning your wedding day!
Affordable Temecula Wedding Photography
Pros and Cons to a Wedding Day First Look
Temecula Engagement Photo Locations
Wedding Timelines For Every Season
Temecula Wedding Vendors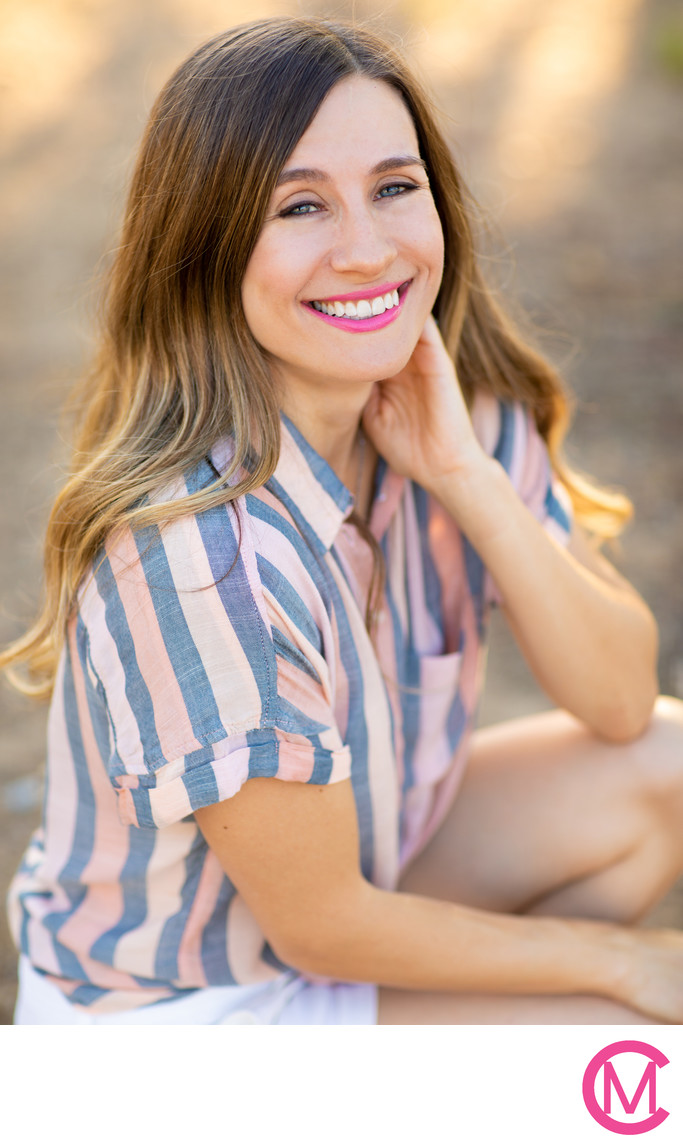 Hi, I'm Courtney, Temecula Valley-based wedding photographer! If you're looking for timeless, authentic, and fun wedding photos, with a photographer who can quote "Stepbrothers" by heart, I would love to chat with you about your wedding day plans! Check out my Wedding Portfolio and Wedding Pricing, and connect with me on my Contact page!
Home About Weddings Wedding Pricing Engagements Family Portraits Portrait Pricing Contact