Rancho Santa Ana Botanic Garden Wedding
Stephanie + Tim's Rancho Santa Ana Botanic Garden wedding was one for the books! Most couples want wedding venues that feel unique and special; this garden-style venue feels exclusive and distinctly Californian with an outdoor atmosphere where couples are surrounded by mature oak trees and native California plants! As a Claremont wedding photographer, I've been fortunate to photograph at this outdoor wedding venue. If you want to learn more about the venue, click the link below and you'll jump to the venue overview!
Rancho Santa Ana Botanic Garden Wedding Venue
Stephanie + Tim downsized their plans quite a bit due to COVID - however, they definitely knew they still wanted to get married on their planned wedding day so they made it work! They started the day at Casa 425 in Claremont, which as a photographer, I couldn't have been more thrilled with the amazing suites and windows (if you want a seriously happy photographer, get ready in a room with windows!).
I often describe my clients as bubbly and fun, and those words could not be more fitting for Stephanie! In fact, when I came into the suite they were playing music from one of my favorite movies, The Greatest Showman, so I knew it was going to be a fantastic day :) Stephanie and her bridesmaids also kept saying, "Huzzah!" and eventually I asked, "Have you guys seen The Great?" and they HAD! (Seriously, it's a fantastic show - put it on your list!)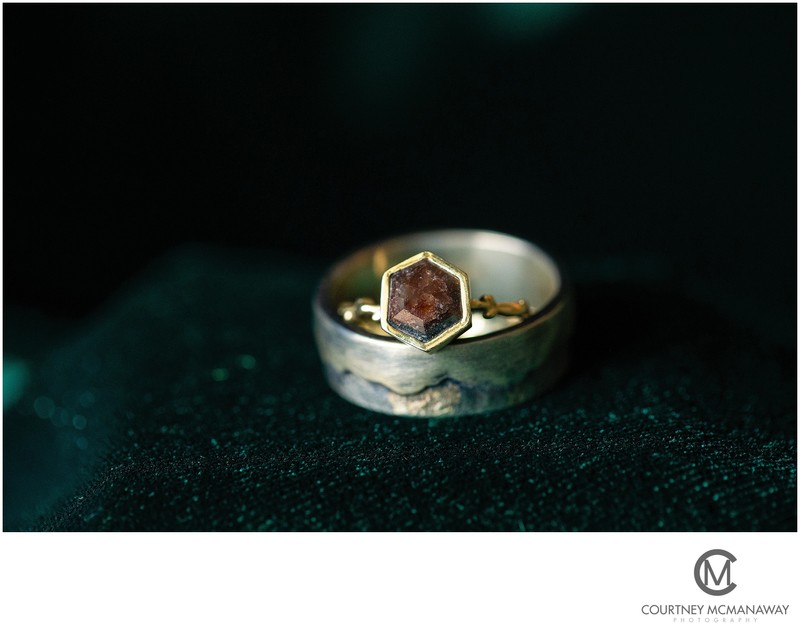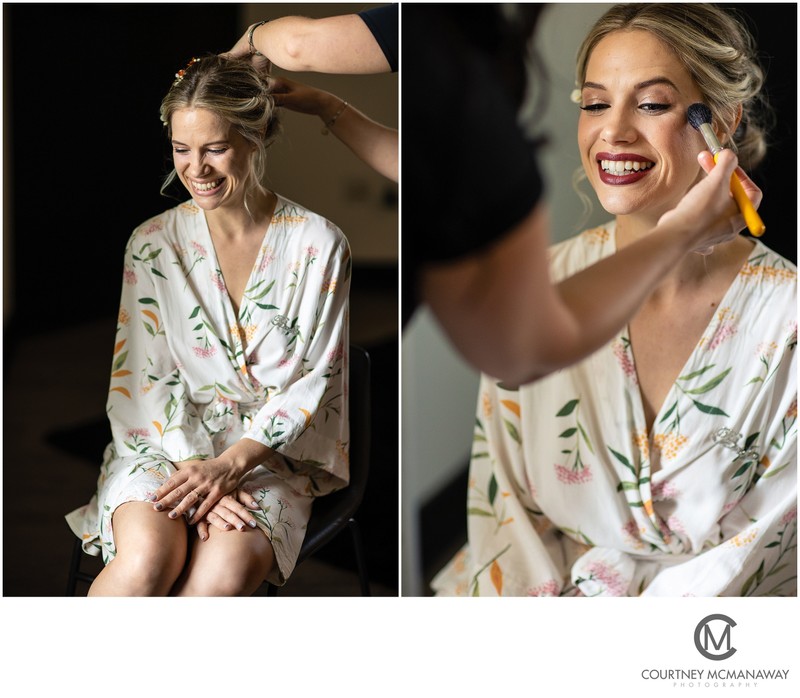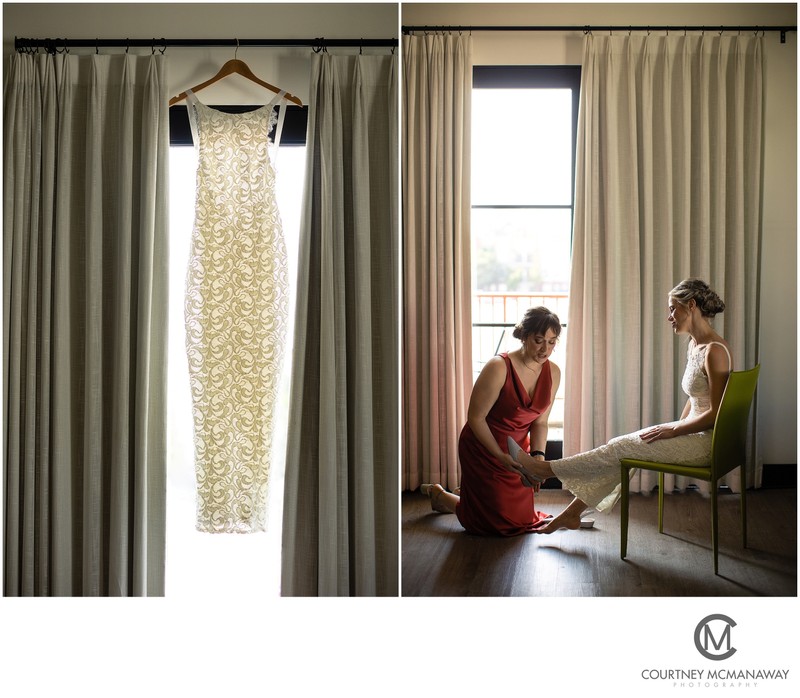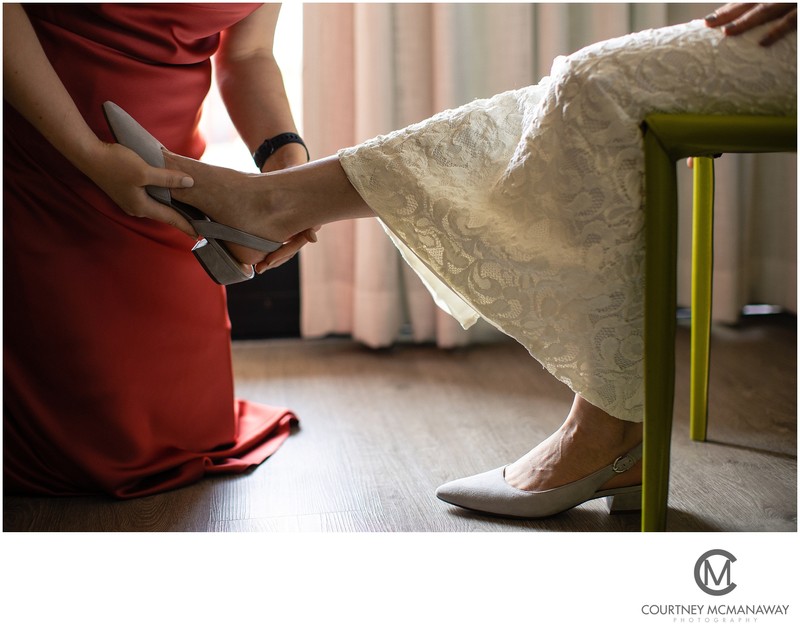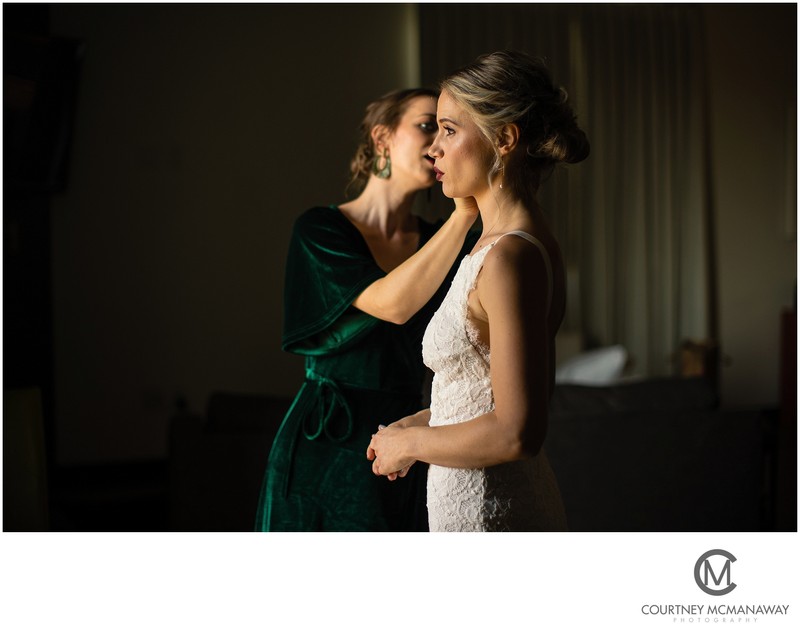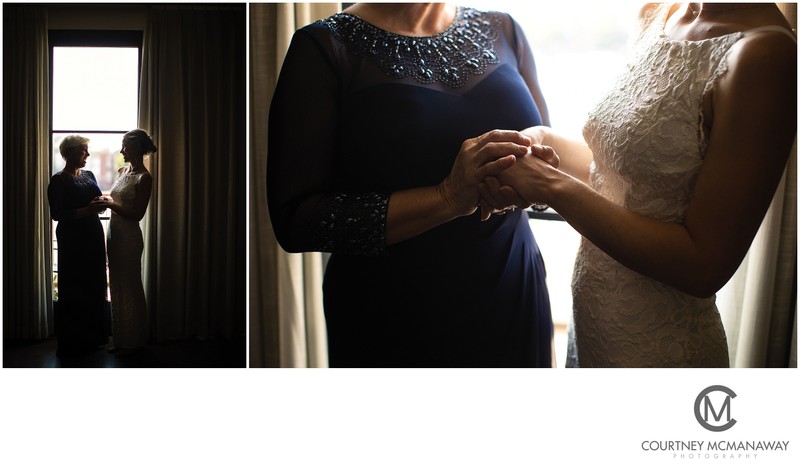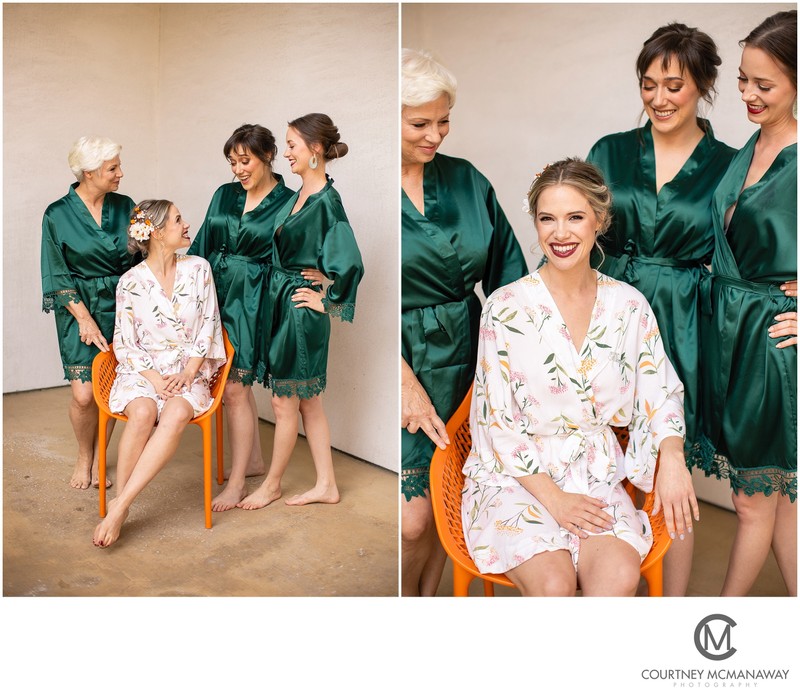 Tim was getting ready just down the hall with his groomsmen as well! I loved his burgundy suit!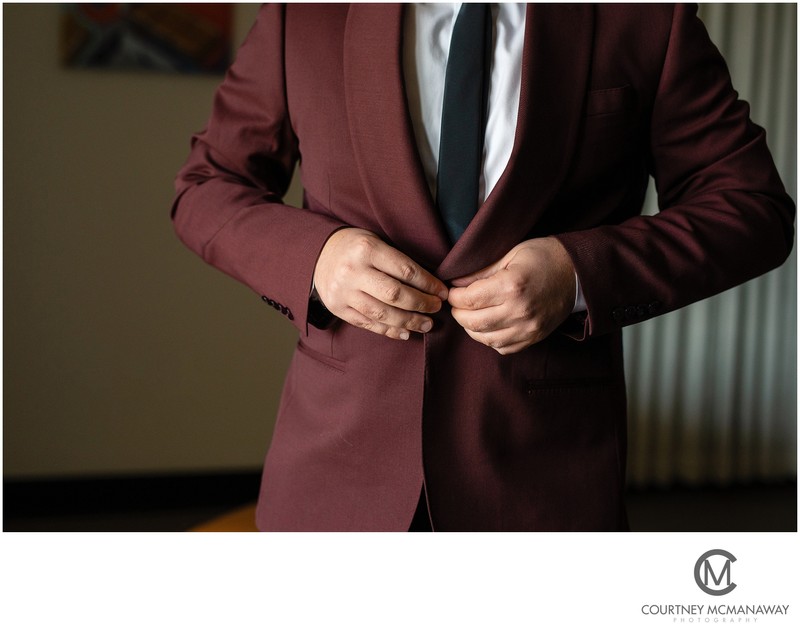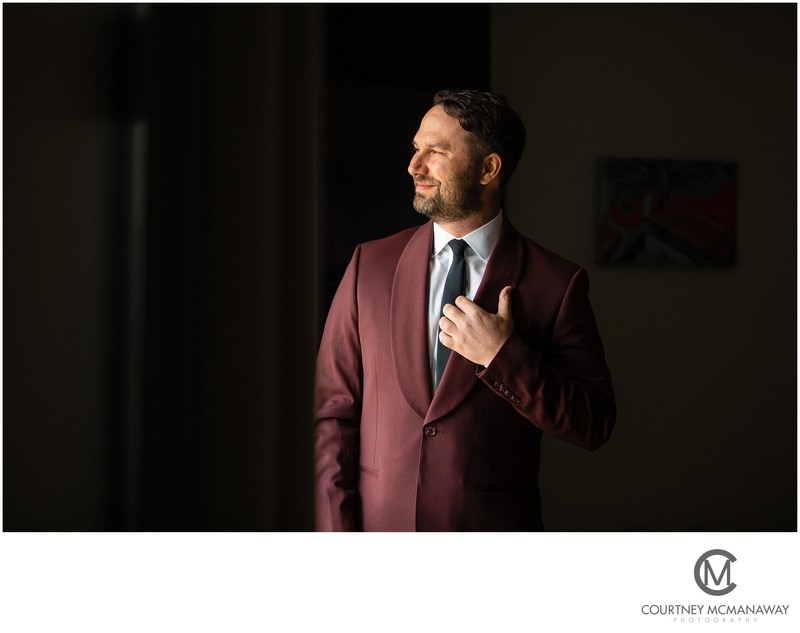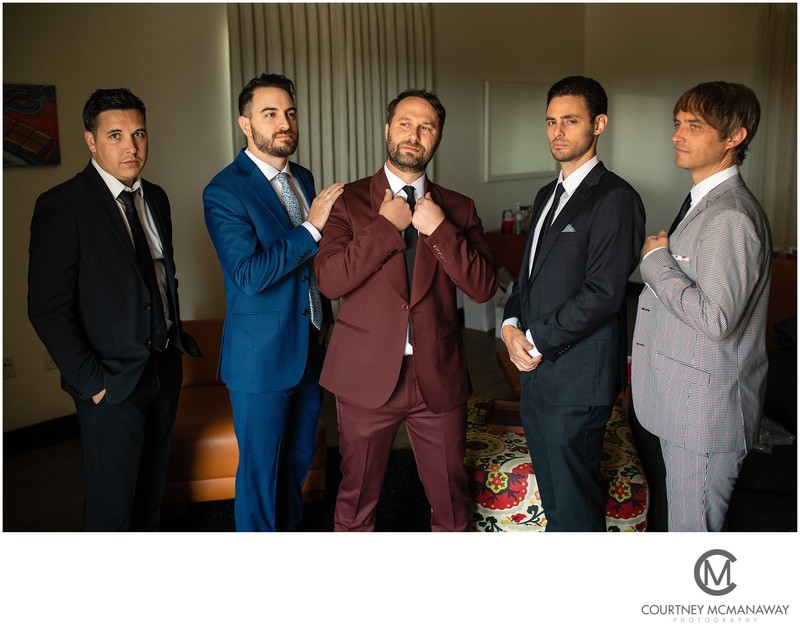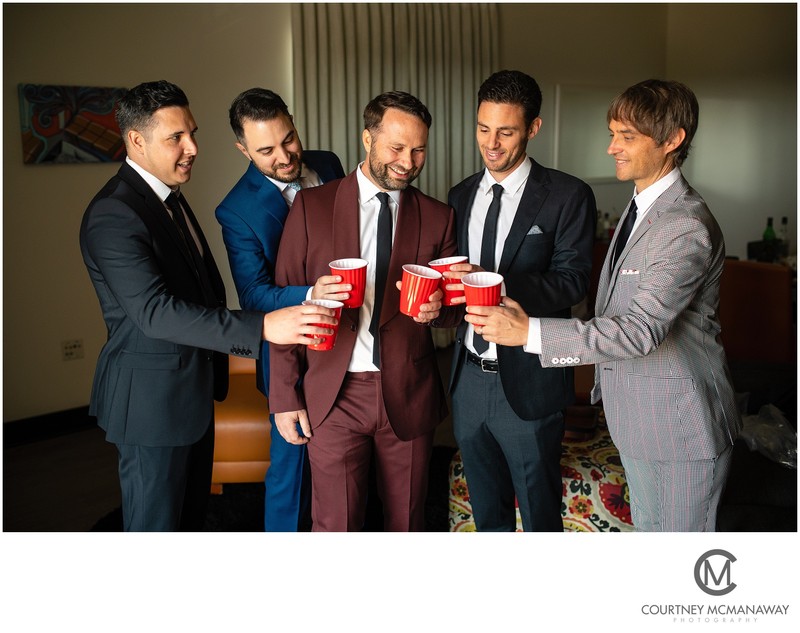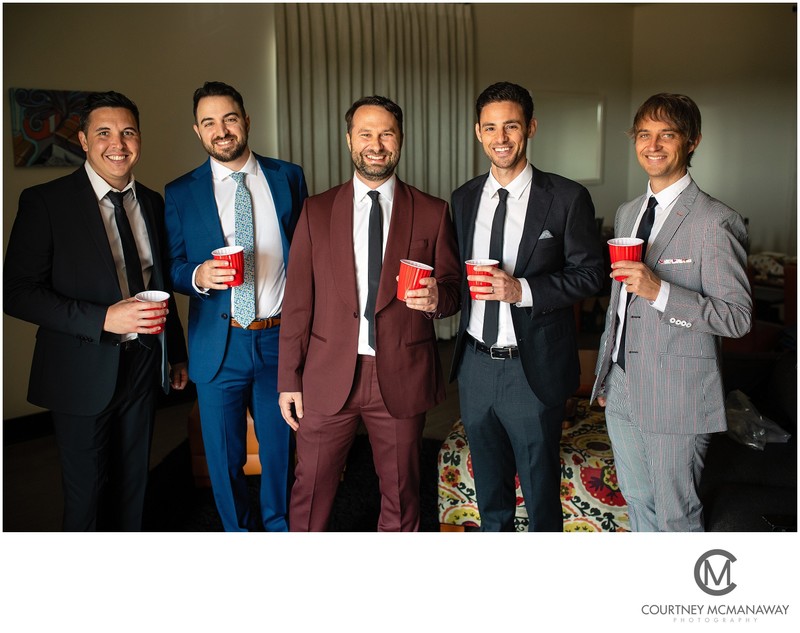 Stephanie + Tim chose a first look on-site at the Garden, which gave us time to get some sweet and intimate moments! They were so excited to see one another!
I'm a huge fan of first looks, in part because they're insurance on things running behind on your wedding day! If you're trying to figure out if a first look is right for your day, check out Pros & Cons for a Wedding Day First Look!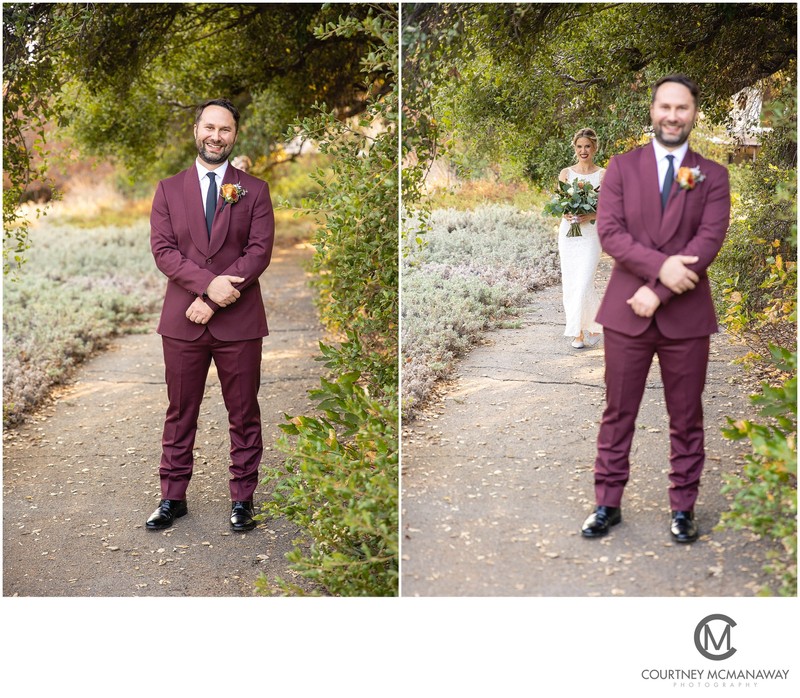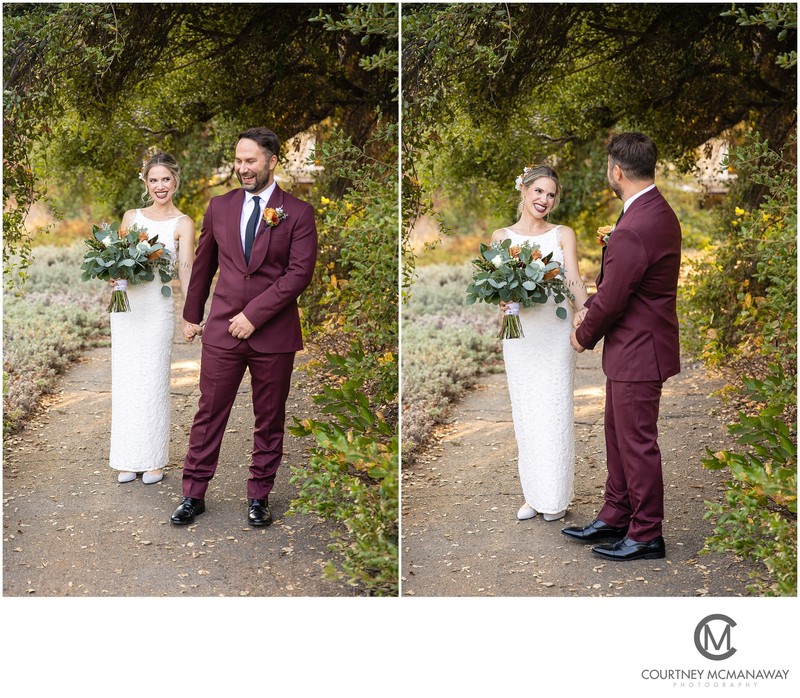 Aren't they just the most gorgeous and amazing together?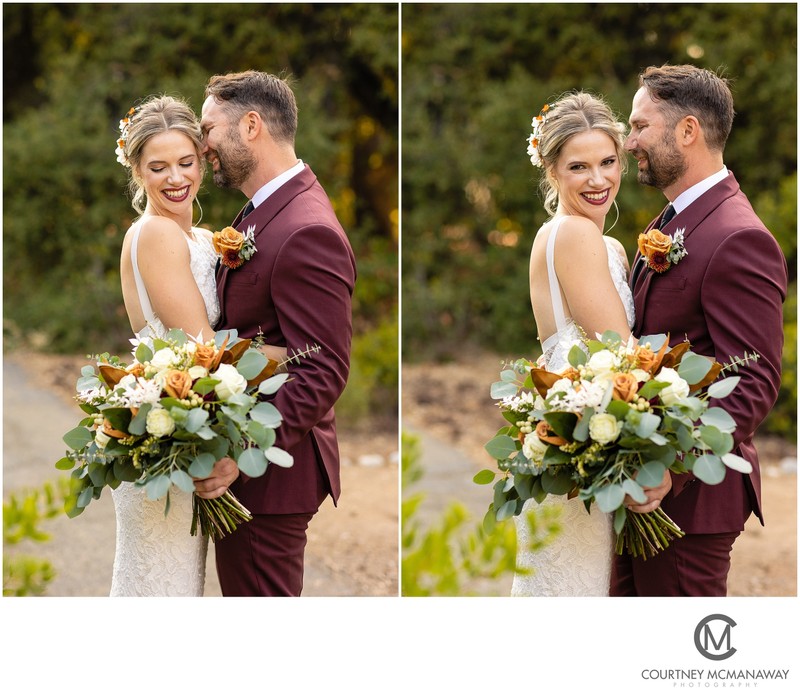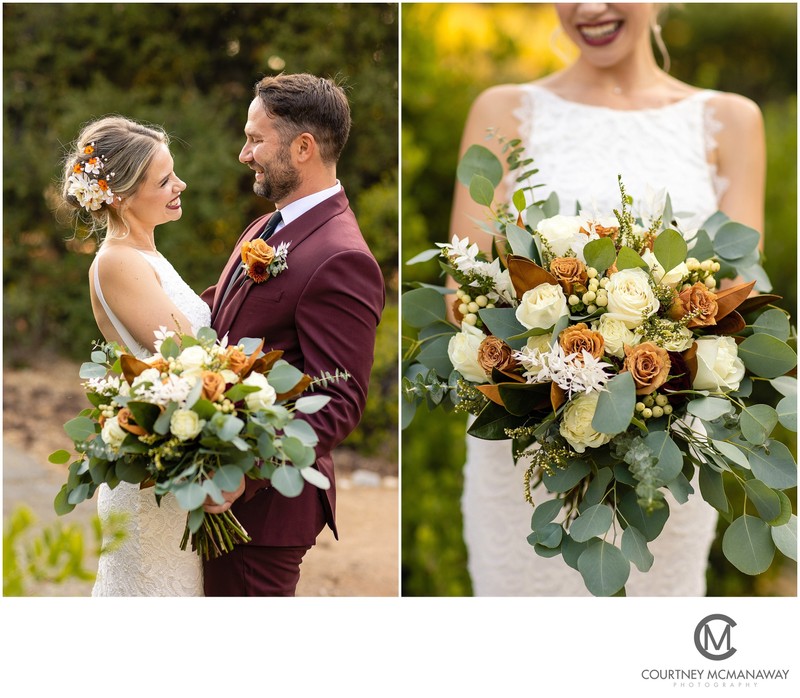 From there we headed to their outdoor ceremony pavilion, a gorgeous site that gives a beautiful view of the trees and reflecting pond.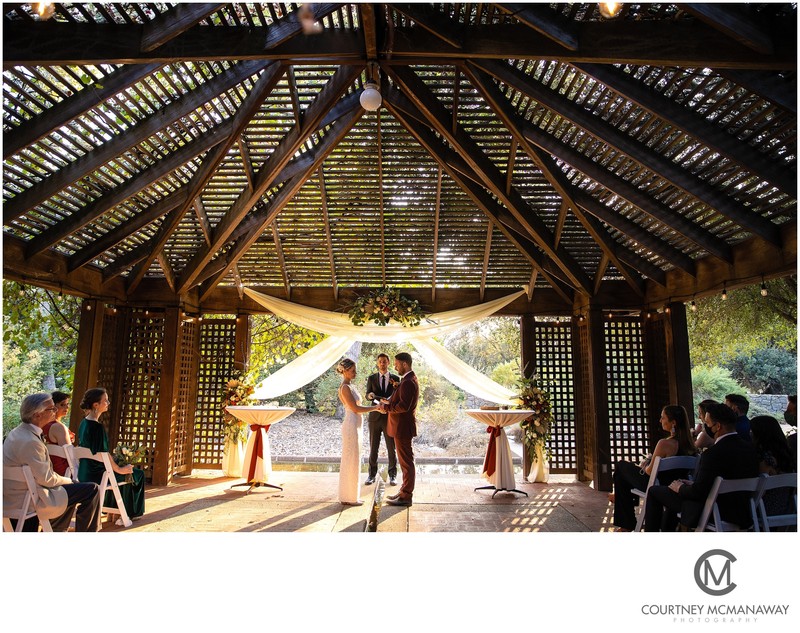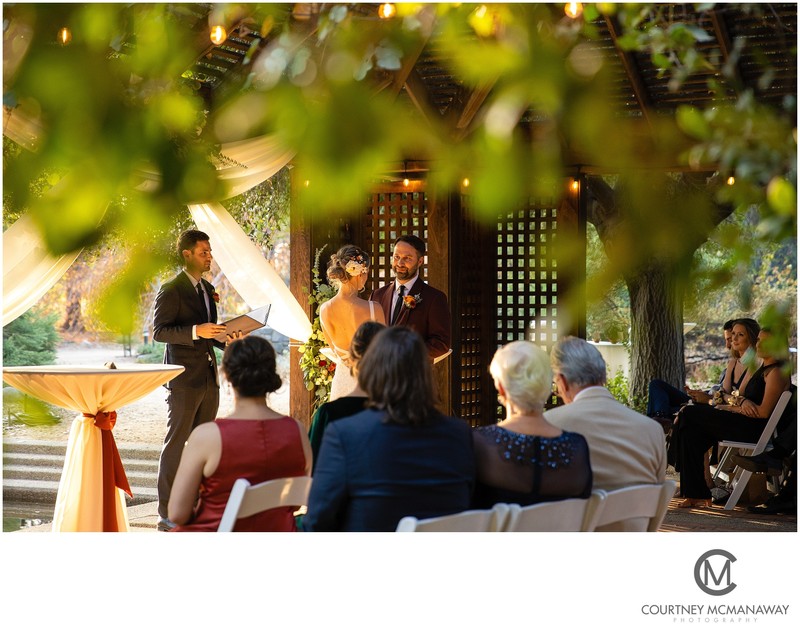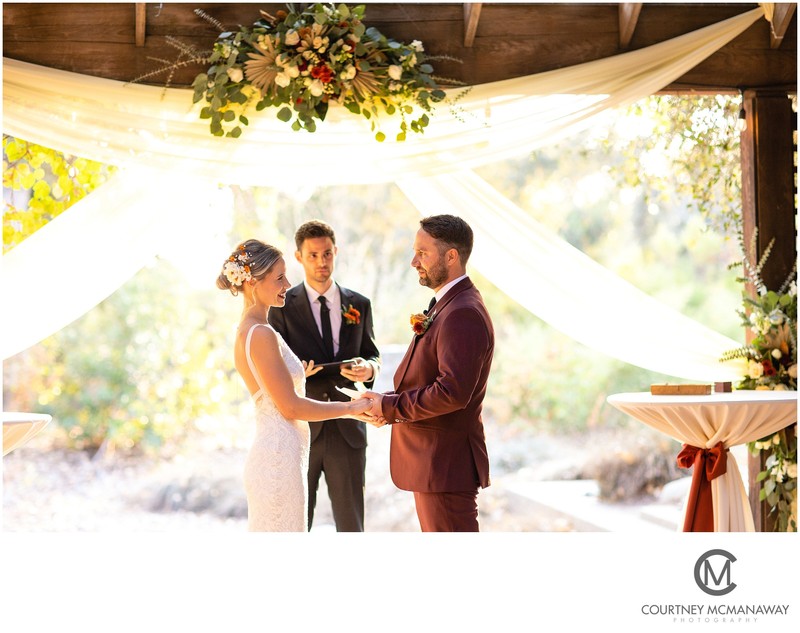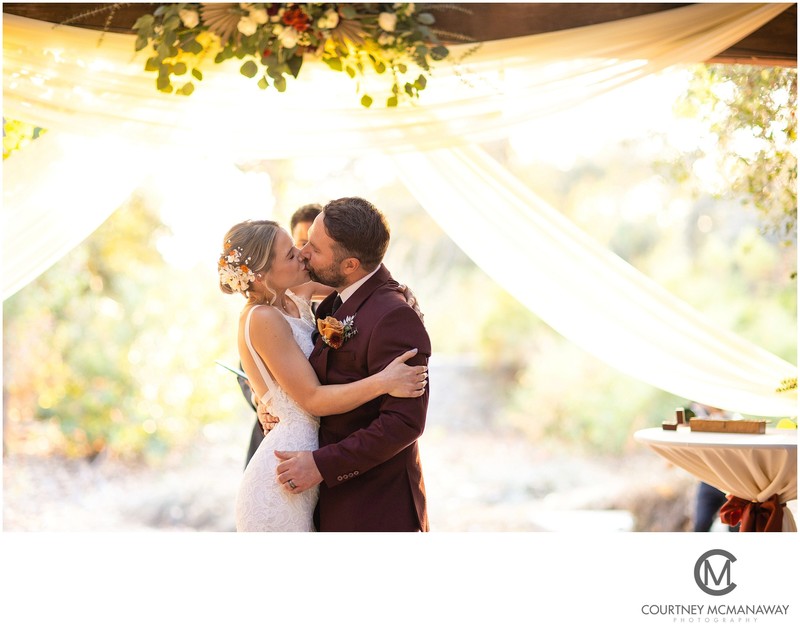 I think this is the, "Heck yes we just got married!" cheer!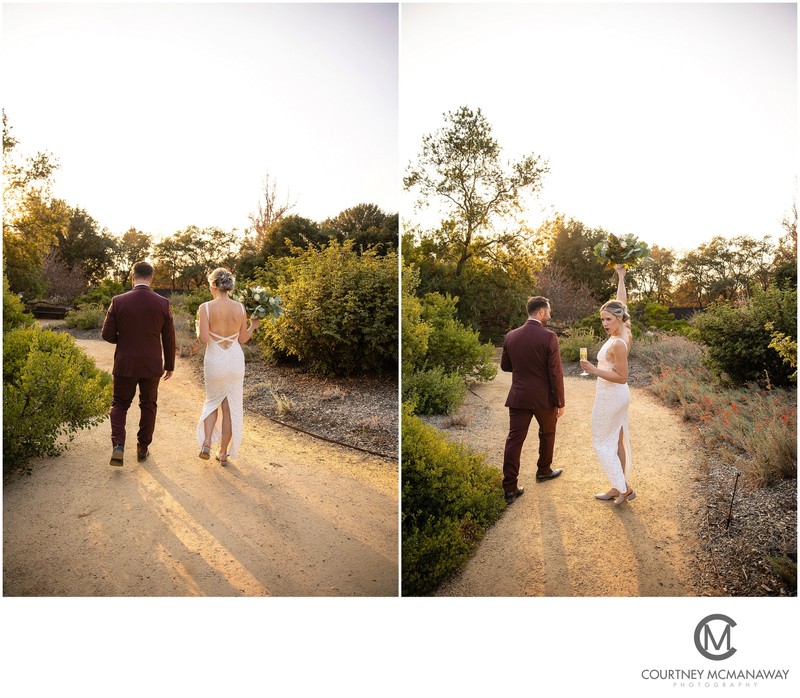 Stephanie + Tim's reception was in the Container Garden, a beautiful outdoor space with enough wall space to make it enclosed but open enough to feel like part of nature!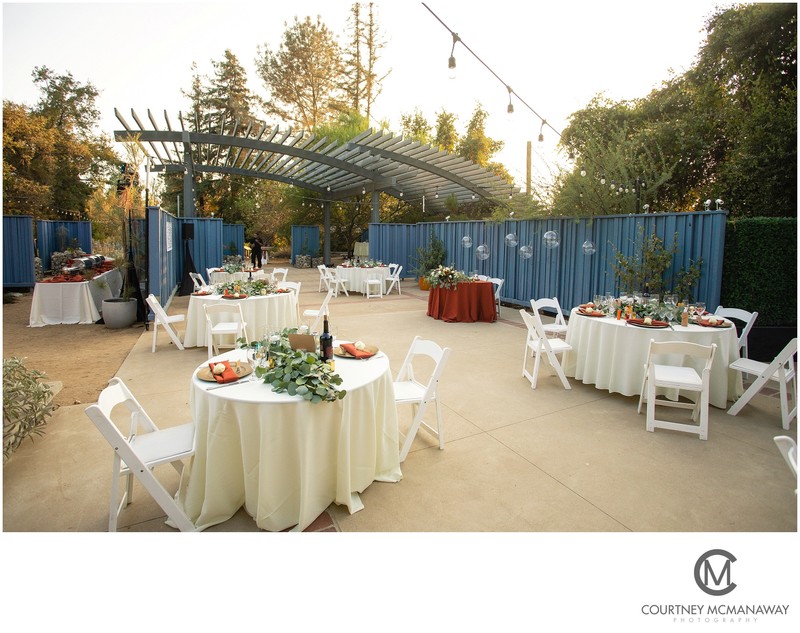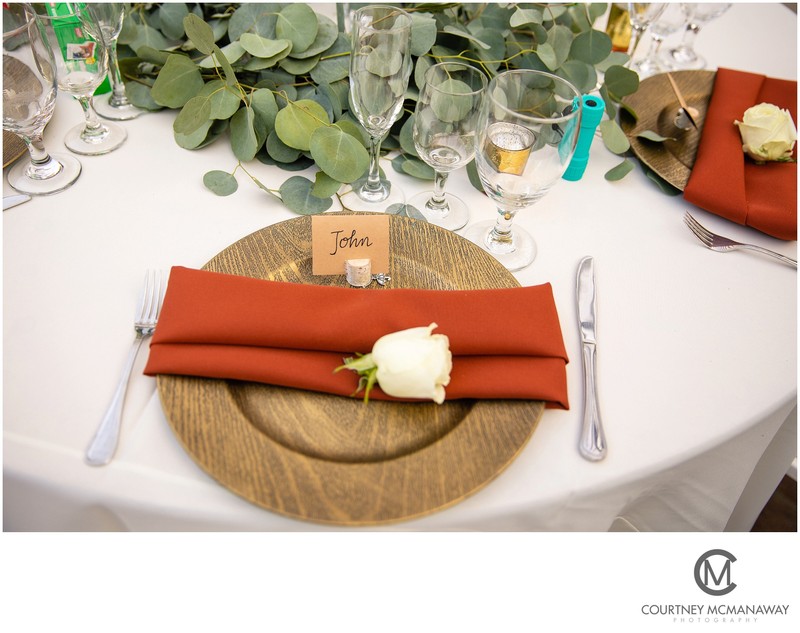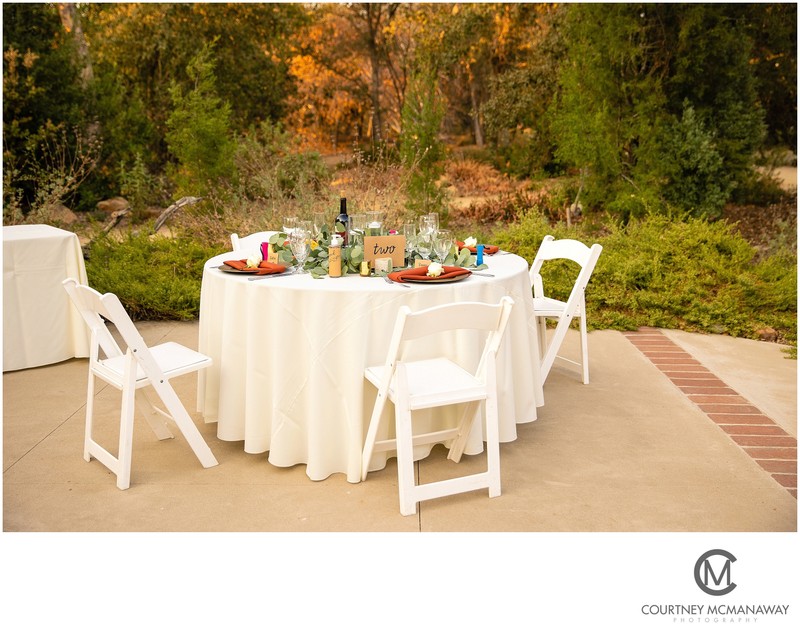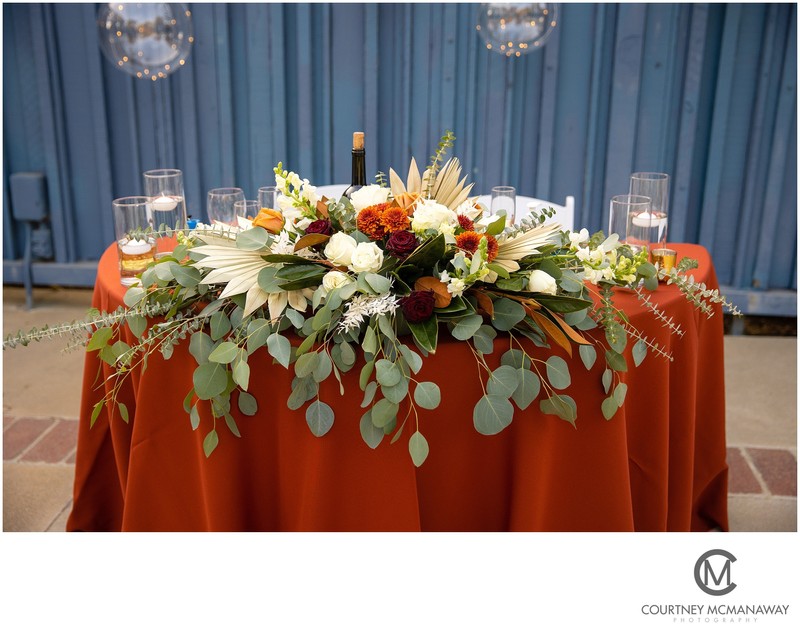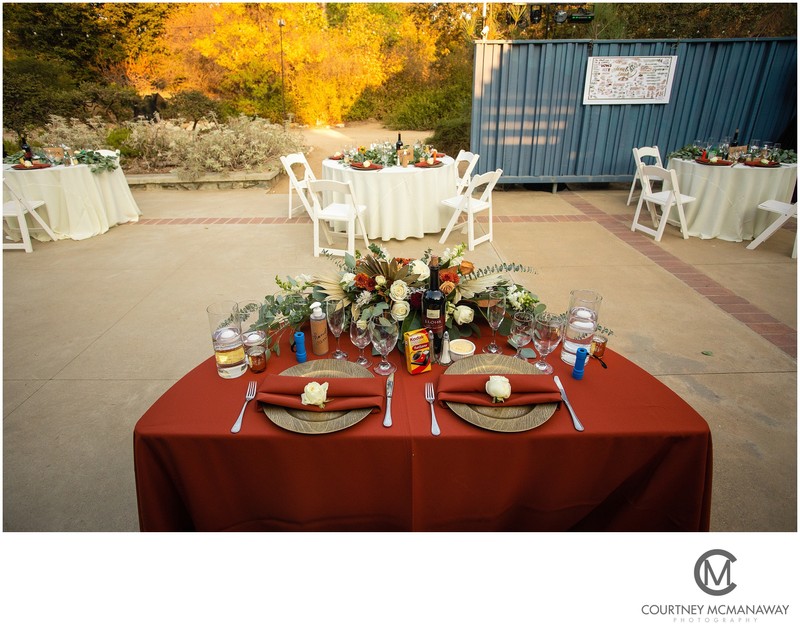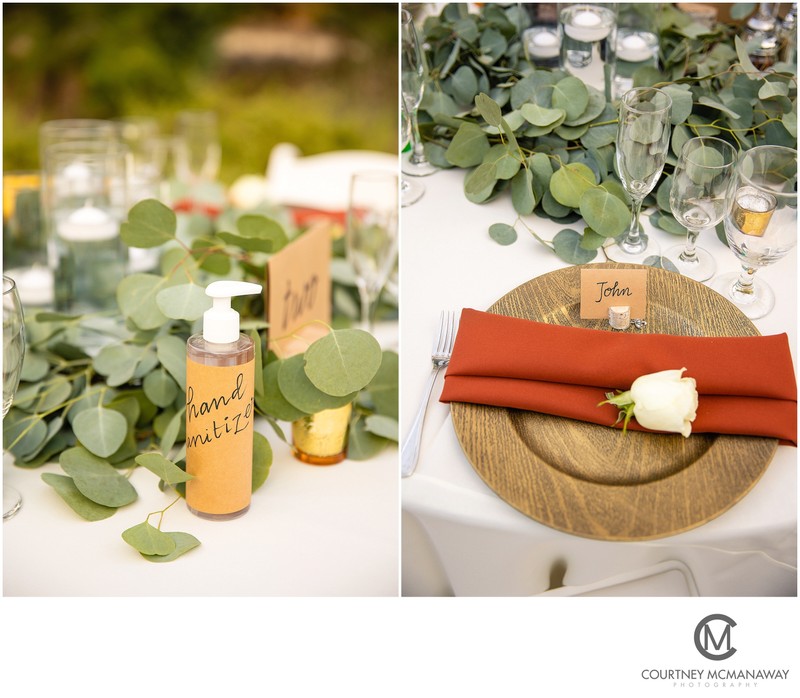 They opened with a sweet first dance - I just love the way they look at each other!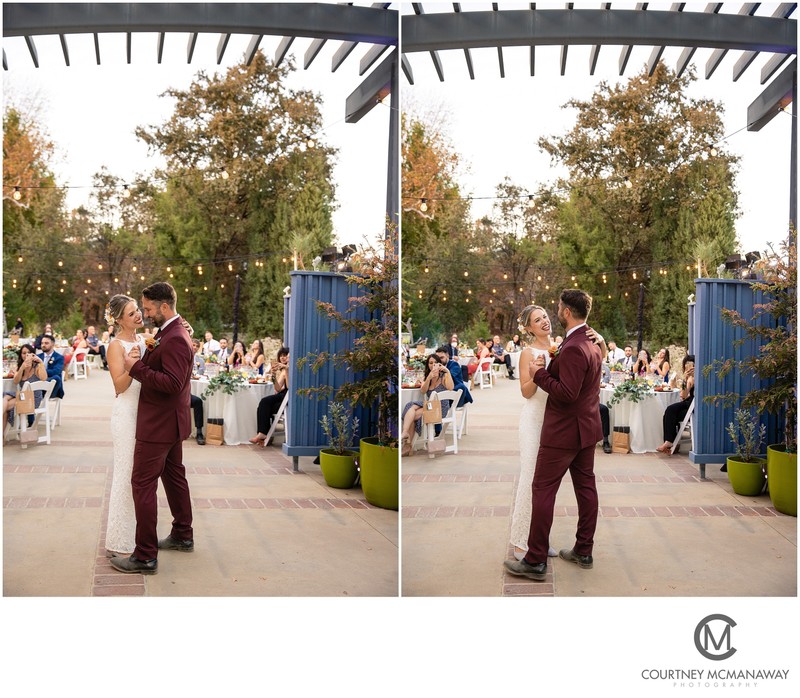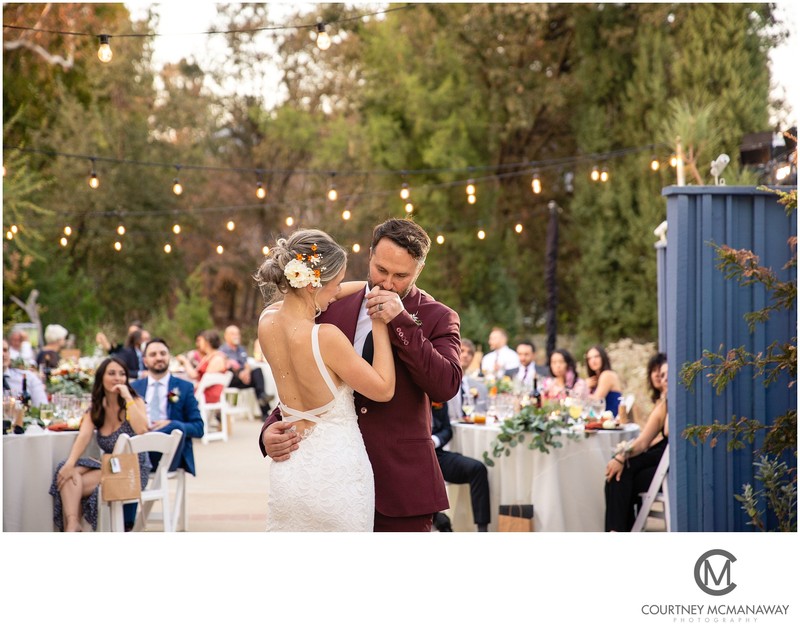 After dinner they moved onto the toasts! Lots of laughter and sweet moments! Stephanie's family also coordinated a video from Tim's family members who were unable to attend which was so touching to view!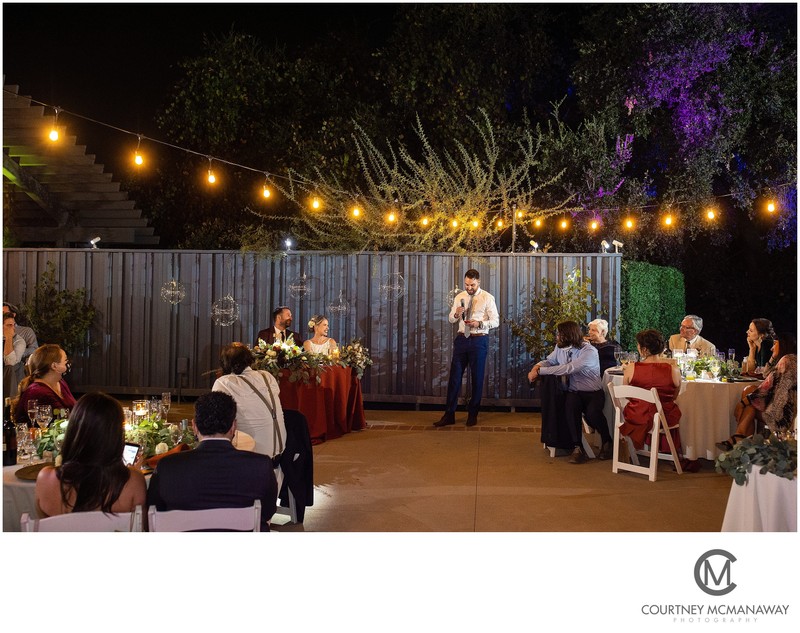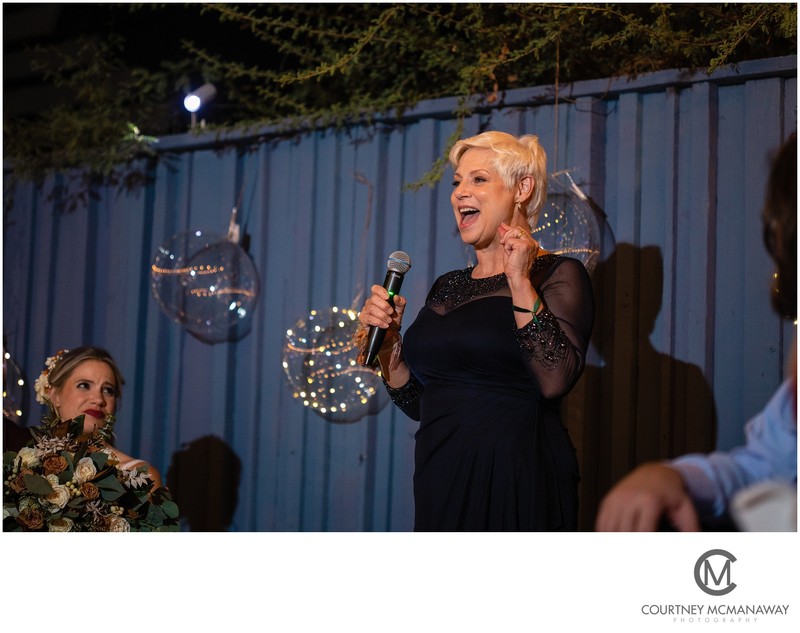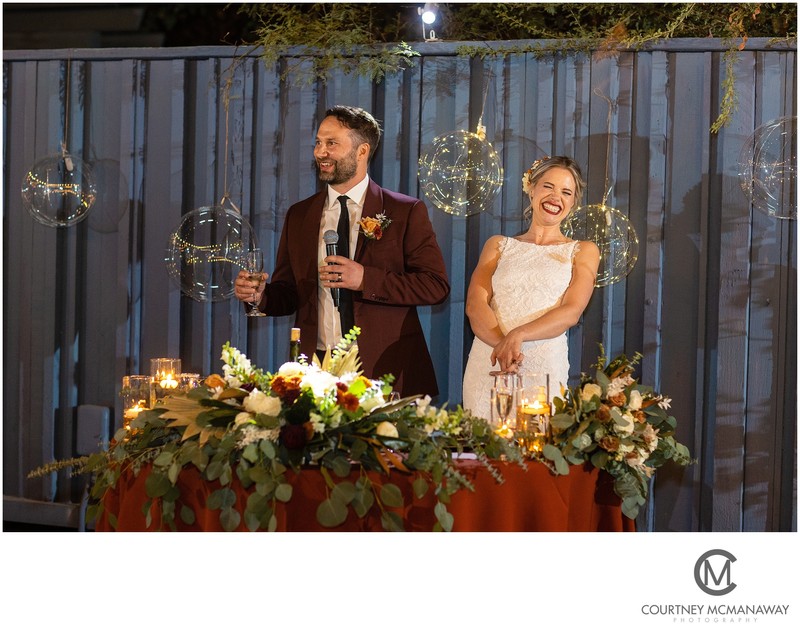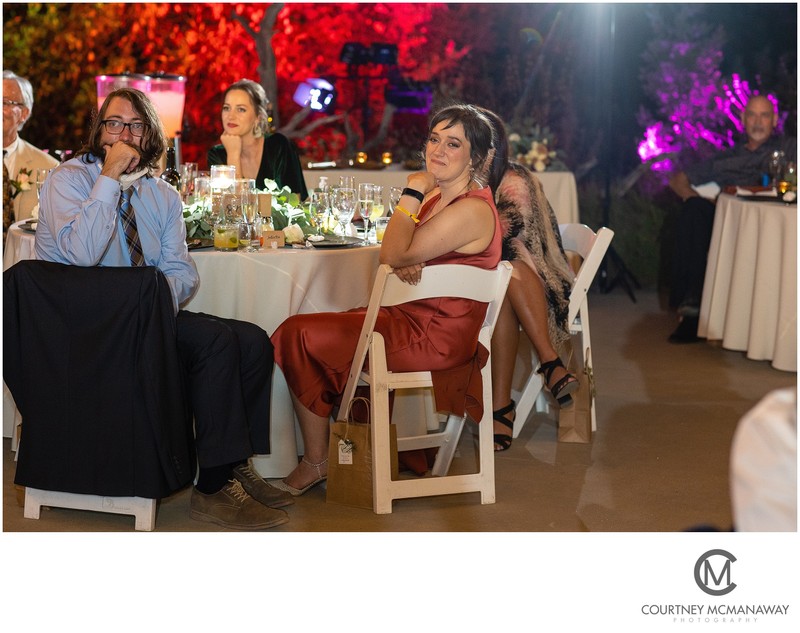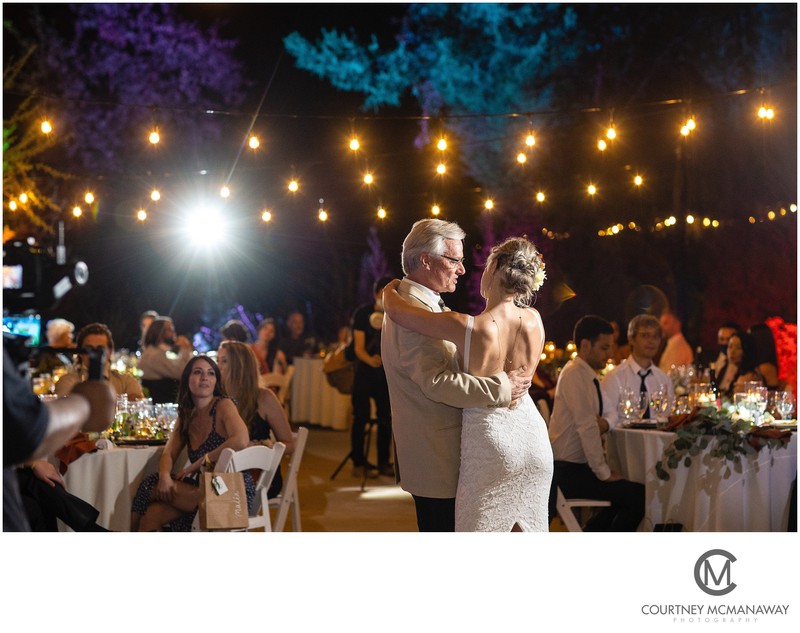 This crowd could dance! :)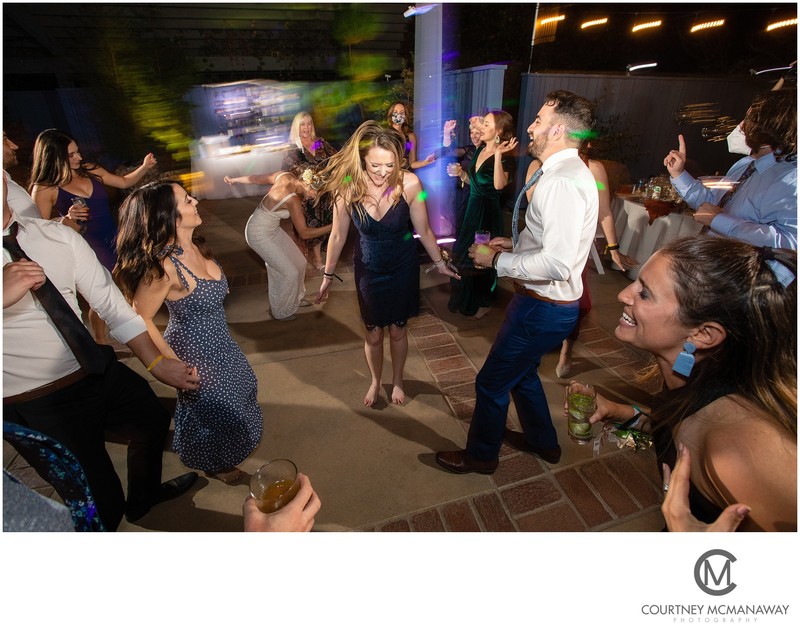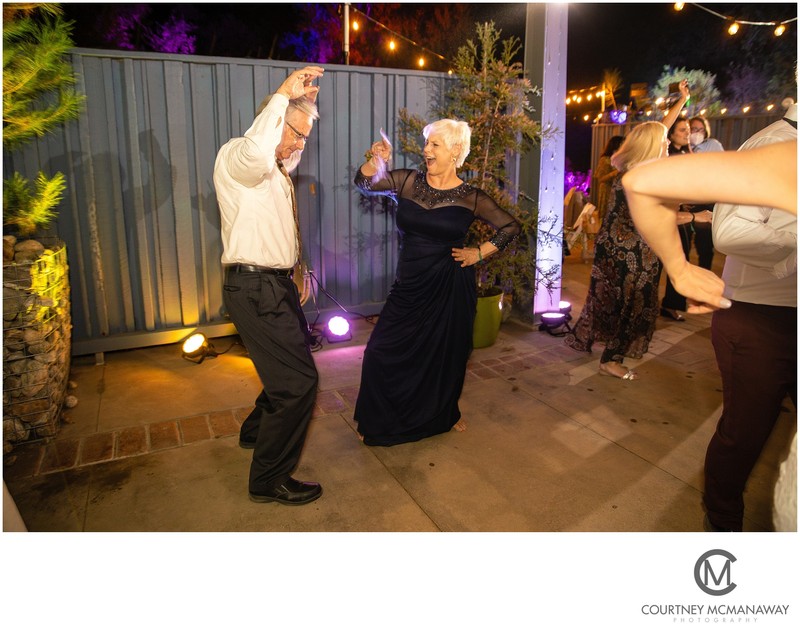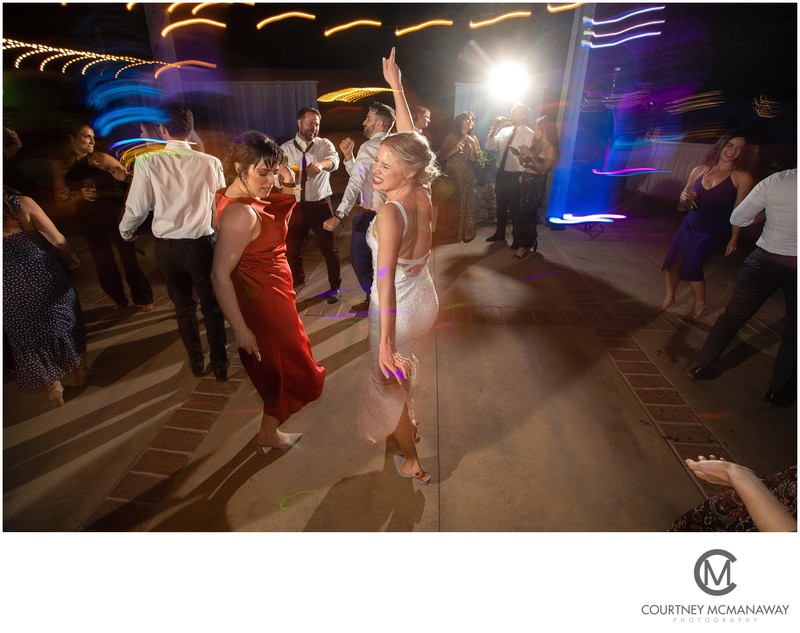 One of the last photos of the evening! As it gets later in the night I like to try to get creative with flash. I used an orange-gelled flash here (Tim was holding it!) and some battery-operated lights to create the blurred lights in the foreground. A fun way to recap an AMAZING wedding day!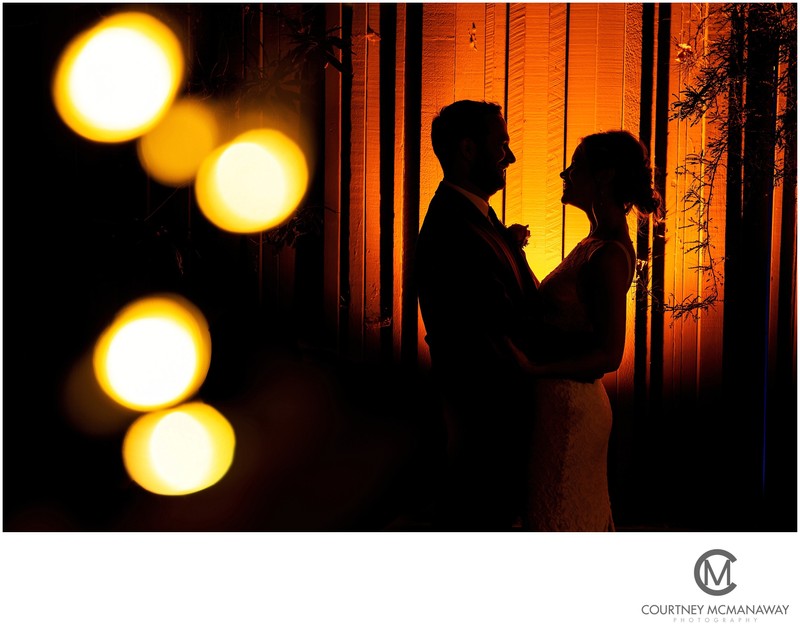 Venue: Rancho Santa Ana Botanic Garden Wedding // Photographer: Courtney McManaway Photography // Wedding Coordinator: Fete & Flower // Rentals & Linens: A Better Party & Design // Florals: A Better Party & Design // Lighting: 1024 Productions // DJ: 1024 Productions
Wedding Resources
Wedding Venues in Claremont, CA
Wedding Timelines for Every Season
Claremont Engagement Photographer