Temecula Elopement Packages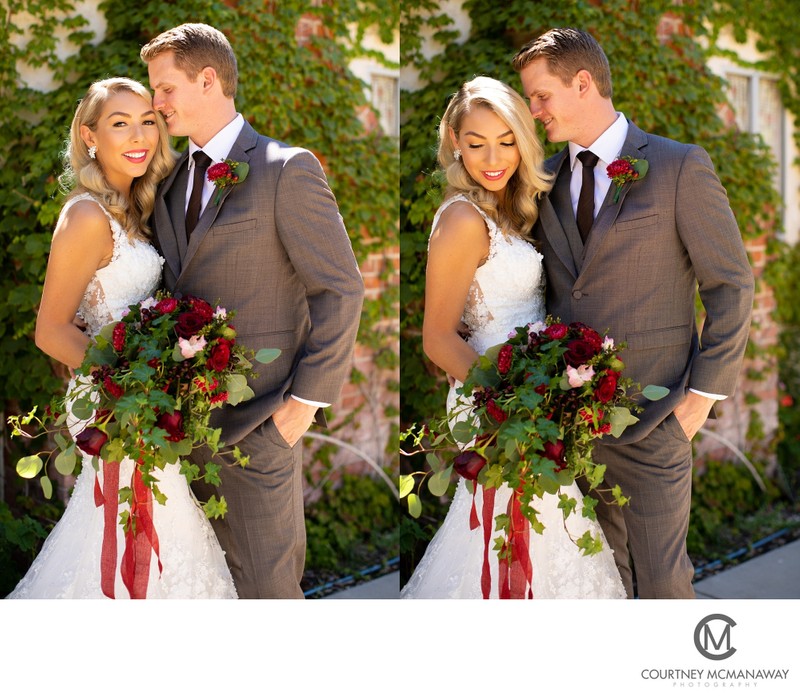 The phrase "love isn't canceled" is one that's been making the rounds this year. And as a Temecula wedding photographer, I've found it to be true! During these (wait for it) unprecedented times maybe large celebrations won't happen for the next year or so. But your love and your commitment aren't canceled! While it's been distressing working through these times, the glimmers of hope I see are choices couples are making - whether it's putting off your wedding so you can fully enjoy celebrating with your family and friends in the future, or deciding to have an elopement now because you just don't want to wait to get married to the love of your life!
What is an elopement?
This might feel like a silly question to answer, but the definition of an elopement has changed over the years! It used to be that couples would get on a flight and go to Vegas, just the two of them, and get married! Most of the time it was in secret and their friends and family found out after the fact.
Today's elopements fit in one of two categories:
An elopement with just the couple and maybe a handful of guests (less than 6). These tend to have a very flexible timeline, depending on the couples' priorities, and they may take place in an adventurous spot with lots of time dedicated to portraits.
An elopement that is a scaled-down wedding. These weddings (also being called micro weddings) have many of the traditional elements of a wedding day, like getting ready photos, first look, cake cutting, a small reception, etc. Micro weddings tend to have less than 25 guests.
Why have an elopement?
For couples who want an elopement, this question answers itself! Maybe you're just not into the big wedding thing. Maybe instead of spending a lot of money on a wedding day, you'd rather save that money for a home or meaningful vacation. Maybe you had a big wedding planned this year but with COVID you simply don't want to put off getting married. Or maybe you want to get married in a really unique location and get some amazing images that won't accommodate 100+ guests. There are lots of great reasons to consider an elopement instead of a traditional wedding!
Where to have an elopement in Temecula?
Most venues in Temecula will host an elopement or micro wedding; however you may find they only accommodate these smaller-scale events during the week. Weekend weddings typically have guest or food and beverage minimums that need to be met. The best idea is to connect individually with these venues to see what they are able to do for your event. Check out Best Temecula Wedding Venues for a complete list of Temecula venues.
Airbnb is also a great option for your day. When looking for a venue on Airbnb, first note which venues allow events. You really don't want to break the rules and have the owner call the cops on your in the middle of your wedding day (I've heard of it happening from an Airbnb owner)! Secondly, you'll want to take a look at the backyard. Why the backyard? If that's where you plan to set up your ceremony, you'll need some green space and a good view doesn't hurt. I would take any property for which the entire backyard is a pool off your list. Great fun for a vacation; not so great for wedding photos!
The link below is one Airbnb property in which I've photographed a Temecula elopement if you're looking for either a property yourself, or inspiration! This rental had a great layout with the front of the house facing east. The front of the house was perfect for first look photos, and the sun set behind the bride and groom during their ceremony. It was also next to a grassy hill which made for killer photos later in the evening! You can see Lindsey + Torin's day at Temecula Elopement Photographer.
How many hours of photography are needed for an elopement?
If you're having a truly small-scale event, with just a few guests, 2 hours of photography is probably sufficient.
If you have 15+ guests and more traditional wedding-day events, I'd recommend 3-4 hours.
Temecula Elopement Photography Packages
2 Hour Micro Wedding Photography Package
2 hours of continuous photography coverage with Courtney McManaway
Digital gallery of downloadable high-resolution jpeg images delivered within one month of wedding day
Travel fee applicable to weddings outside a 25 mile radius of Temecula
$1,000
3 Hour Micro Wedding Photography Package
3 hours of continuous photography coverage with Courtney McManaway
Digital gallery of downloadable high-resolution jpeg images delivered within one month of wedding day
Travel fee applicable to weddings outside a 25 mile radius of Temecula
$1,400
4 Hour Micro Wedding Photography Package
4 hours of continuous photography coverage with Courtney McManaway
Digital gallery of downloadable high-resolution jpeg images delivered within one month of wedding day
Travel fee applicable to weddings outside a 25 mile radius of Temecula
$1,600
Temecula Wedding Photographer
Temecula Wedding Planning Resources
Winter White Barn Micro Wedding
Your Guide to Temecula Elopements, Minimonies & Micro Weddings
Photoshoot Locations in the Inland Empire
Pros & Cons to a Wedding Day First Look