Temecula Maternity Photographer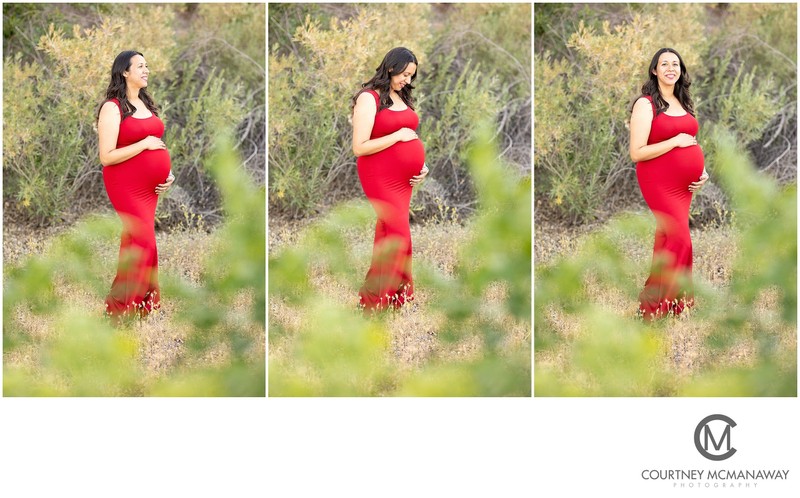 I'm always honored when previous clients reach out to me about maternity portraits! Having worked with wedding clients before, it's a special experience to capture their growing family!
Temecula is an ideal location for maternity portraits, as there are a number of outdoor locations that complement this special time in your life!
When to Book
I recommend booking your session around the 30-week mark. At this point, you have that cute round belly, but are still able to move around (mostly!) comfortably. We do quite a bit of walking as well as sitting down (if you like) during my maternity sessions, so it's helpful if you can still navigate easily throughout your session.
What to Wear
A long, flowy dress is the perfect choice for your session! A solid-colored fabric is best as that allows your belly to be the center of attention in your photos. A lightweight fabric will help you to move comfortably as well as look gorgeous when a breeze comes along! Colors such as pink, blue, white, and red are popular for maternity sessions.
For your partner, I recommend long pants and a button-up shirt in a different color than your dress, so the colors don't blend together in photos. For instance, if you're wearing a white dress, I'd recommend a pale blue button-up shirt and beige pants for your husband.
You can also bring more than one outfit! In that case, I'll set a timer on my phone with a reminder to change halfway during your session.
If you'll be driving a distance to your session location, hang your outfits and change once you arrive. This ensures your clothes don't develop any wrinkles on your drive out.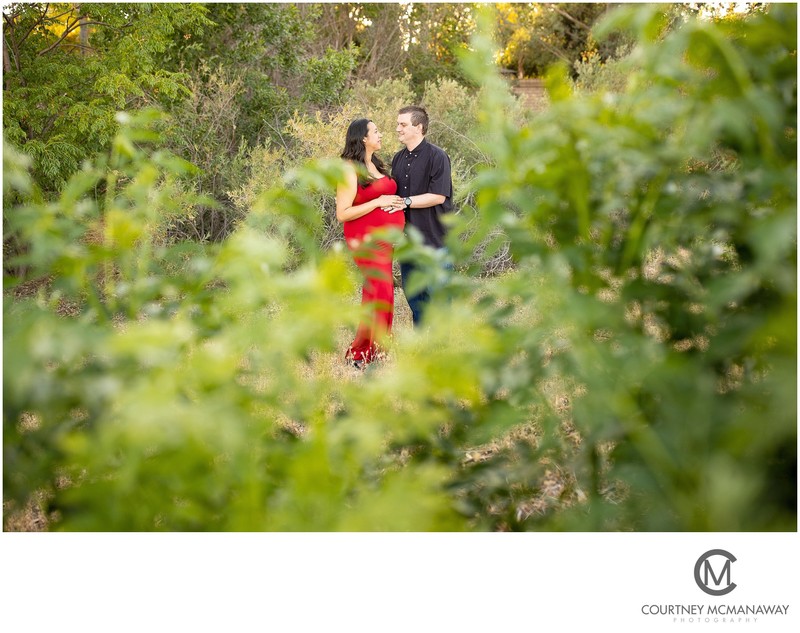 Hair & Makeup
A professional photo session is a great excuse to pamper yourself with hair and makeup! This also helps you to feel more confident going into your session.
Tan Lines
You'll want to be aware of any tan lines a few months before your session to lessen their presence. One more common tan line I see lately is a smartwatch tan line! Of course, if you're planning on wearing your watch during your session, there's no need to worry about it. However, removal of tan lines isn't standard retouching, so if you plan on having a bare wrist for your session, I'd recommend removing your watch when outdoors several months before your session to lessen the tan line.
What to Bring
All you have to bring is yourselves! However, feel free to bring other personal items as well! I've had couples bring ultrasounds, small stuffed animals, and baby shoes, among other items. I'll incorporate these special momentos into your session!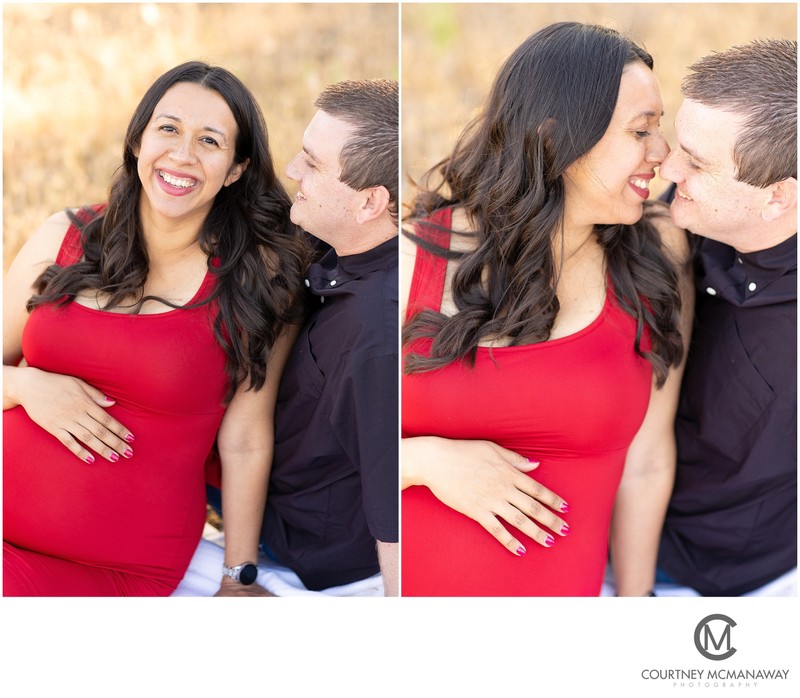 Session Start Time
I start maternity sessions an hour and a half to two hours before sunset. This is the most flattering light of the day, and at the end of your session we'll capture the gorgeous sunset light!
What to Expect During Your Session
Once you've arrived at your session in your carefully chosen outfits and hair and makeup, if you prefer, the hard part is done for you! I'm very interactive in working with you and your partner during your session to create authentic and joyful moments. We alternate between creating movement with walking and interacting with each other, to creating soft and sweet moments that honor this time in your lives. Just bring your personalities, and I'll take it from there!
Temecula Locations
Outdoor environments are naturally complimentary to maternity sessions. I have a few go-to locations I recommend for maternity clients.
Santa Rosa Plateau
I love Santa Rosa Plateau for its large oak trees and wild grasses. There are several locations within the plateau that are great options for maternity photos. See a senior session I photographed at Santa Rosa Plateau for inspiration.
Rose Haven Heritage Garden
Rose Haven Heritage Garden is a gorgeous location with beautiful plantlife and colorful foliage for your session. I recommend this location in particular during the hotter summer months (July - September) as it still retains color and greenery when much of Temecula has turned brown.
Rose Haven Heritage Garden Engagement Session
Old Town Temecula
Old Town Temecula is the perfect choice if you're looking for city-type backgrounds for your photos. I like to start near the community theater and make sure to incorporate the bridge. There's also a field nearby if you'd like to include a nature element to your maternity photos.
You can see additional location suggestion in the Inland Empire at the link below.
Inland Empire Portrait Locations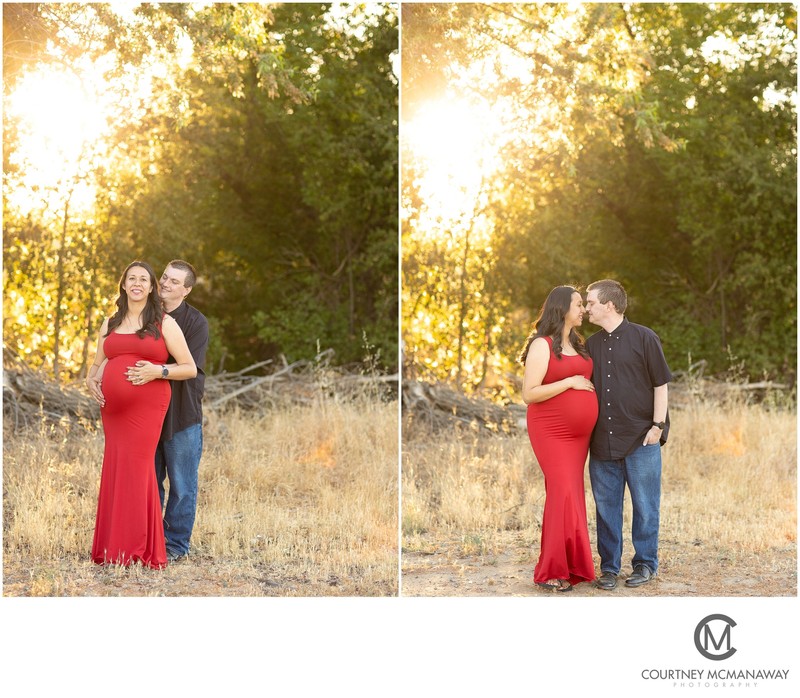 Temecula Maternity Pricing
Please see my Family Portrait Pricing page for up-to-date pricing and to get in touch!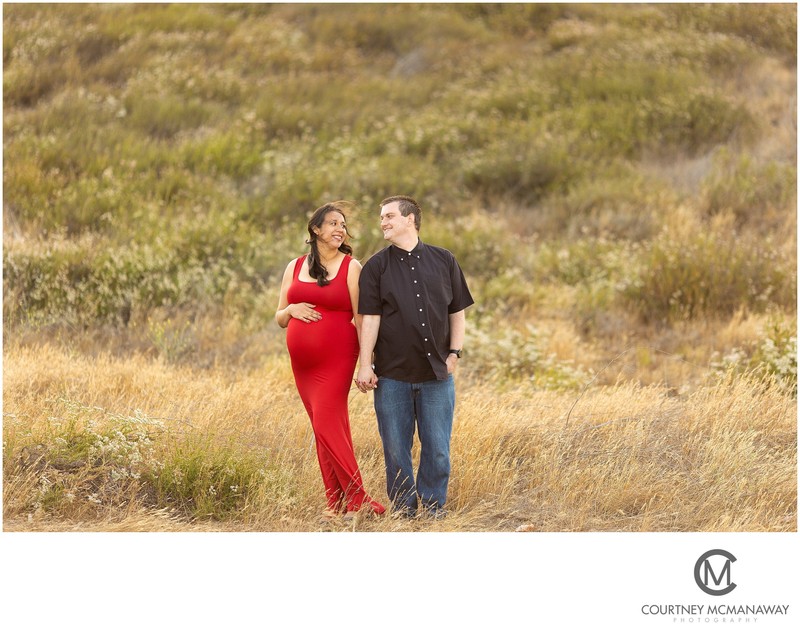 Portrait Sessions & Resources
Old Town Temecula Senior Portraits
6 Tips for Photos with Children
Riverside Maternity Photography