Bel Vino Winery Wedding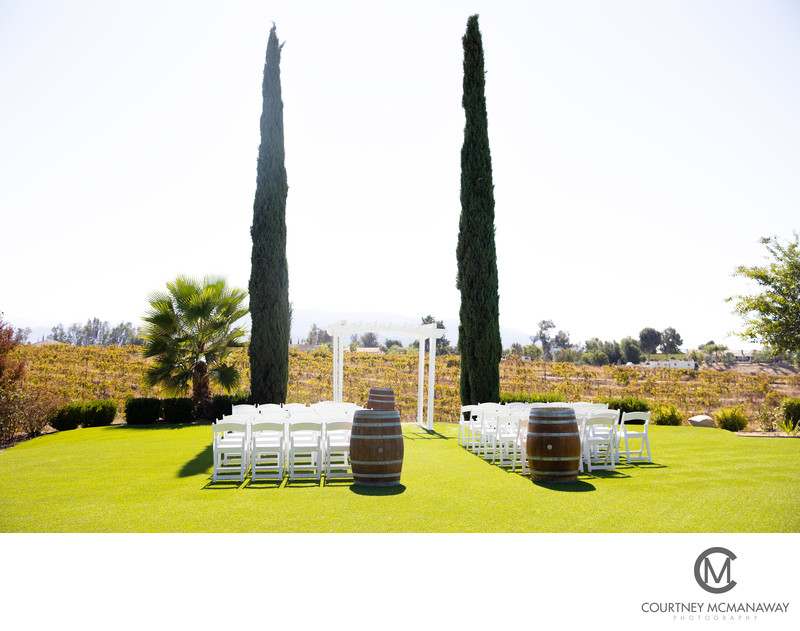 Bel Vino Winery Location
Bel Vino Winery is located at 33515 Rancho California Rd, Temecula, CA. It's located in the heart of Temecula Wine Country, along with many other wineries on Rancho California Road.
Bel Vino Winery History
Bel Vino Winery has been established in Temecula since 1996, and under new ownership since 2011. Set on 40 acres, Bel Vino is at one of the highest points for a winery in Temecula, and offers stunning panoramic views. The event spaces at Bel Vino Winery were fully remodeled in 2013.
Bel Vino Winery Wedding Capacity
Bel Vino Winery can accommodate up to 150 of your wedding guests.
Unique Features of Bel Vino Winery for Your Wedding
Panoramic Views From Bel Vino Winery
Sitting at one of the highest points in Temecula, Bel Vino Winery offers amazing views! This is particularly evident during a wedding ceremony and reception.
Outdoor Wedding Venue
Bel Vino Winery offers an outdoor wedding ceremony and reception experience! Both the ceremony and reception take place outdoors. Bel Vino provides romantic overhead lights, a dance floor and stage for all your reception events!
Bel Vino House
Bel Vino House is a 3,300 SF house on the property which the couple can use to get ready in on their big day! (Speaking as a photographer, having a large space to photograph all your getting-ready images in is awesome!) The property can also be rented out to extend your wedding weekend's events! The house sleeps up to 10 guests and is a great way to spend more time with your friends and family.
One Wedding Per Weekend
Bel Vino Winery hosts only one wedding per weekend on its property, allowing the winery's staff to be fully attentive to your needs!
Engagement Photos at Bel Vino Winery
Couples getting married at Bel Vino Winery also have the option to schedule their engagement photos there as well! I recommend waiting to schedule until the vines are in full bloom!
Complimentary Champagne Toast & Cake Cutting
Cheers to the newlyweds! Bel Vino Winery offers a complimentary champagne toast to celebrate your wedding day! They also cut your wedding cake at no additional charge!
Bel Vino Winery Catering Options
Bel Vino Winery offers both buffet and plated dinner service. Couples will also have the option of a full tasting with wine so you know exactly what you'll be eating on your wedding day!
Bel Vino Winery Wedding Packages
Wedding packages at Bel Vino Winery include:
Use of the ceremony site, patio and reception lawn for 5 hours on your wedding day

3,300 SF Bel Vino House for getting ready for your big day, with option to book a stay overnight or longer

Set up of your ceremony site, including white chairs, rustic wine barrels, lanterns and white chairs

Ceremony overlooking Bel Vino Winery with panoramic views of Temecula Valley

Set-up of cocktail hour, including appetizers, beverage stations and bar service

Plated or buffet dinner options

Reception set-up, including round tables, linens in a variety of colors, gold or silver chargers, plates, flatware and glassware

Use of Bel Vino's props and decor for your event

Dance floor and patio heaters

Wine and menu tasting prior to your wedding

Experienced venue coordinator to guide you through wedding planning

One-hour rehearsal with your venue coordinator

Cheers! A complimentary champagne toast to celebrate the newlyweds!

Complimentary cake cutting
Bel Vino Winery Wedding Pricing
Bel Vino Winery offers some of the best pricing for your wedding day in Temecula. Event pricing starts at $80 per person for buffet dinner service. Cash and hosted bar options are available.
Dedicated Wedding Coordinator at Bel Vino Winery
Kristi Osborn is the talented event coordinator at Bel Vino Winery. Kristi has been part of the wedding industry since 2014, first as the owner of a custom stationary business, and then as an event director in Canyon Lake, California. I asked her a few questions about weddings at Bel Vino Winery!
What do couples love about having their wedding at Bel Vino Winery?
The views of Temecula Valley are unbeatable! Couples also love use of Bel Vino House; it really allows them to relax and ease into their wedding day in a large and comfortable space right on the property.
Our event pricing is competitive among other wineries and it allows couples to have an upscale experience at affordable pricing.
We only have one wedding per weekend at Bel Vino Winery! A stress-free experience is also extremely important to couples and we provide that at Bel Vino Winery.
What are some of the wedding trends you see couples incorporating at Bel Vino Winery and in the planning process?
I see couples starting to incorporate laser light shows into their evening receptions! Large clear tents are also on trend. Couples like to mix up their reception look by having both round and farm-style tables.
What should couples know before booking their wedding venue?
It's important to have a rain plan! Bel Vino Winery is an all outdoor wedding venue and couples have the option to have a tent on their wedding day (through preferred vendors).
Bel Vino Winery Contact Info
Website
Address
33515 Rancho California Rd, Temecula, CA 92591
Phone Number
951-428-2240
Email
Kristi@BelVinoWinery.com
Social Media
Instagram: Bel Vino Winery Weddings
Temecula Wedding Planning Resources
How to Get Married in Temecula
Temecula Wedding Vendors
Pros and Cons to a Wedding Day First Look
Temecula Engagement Photo Locations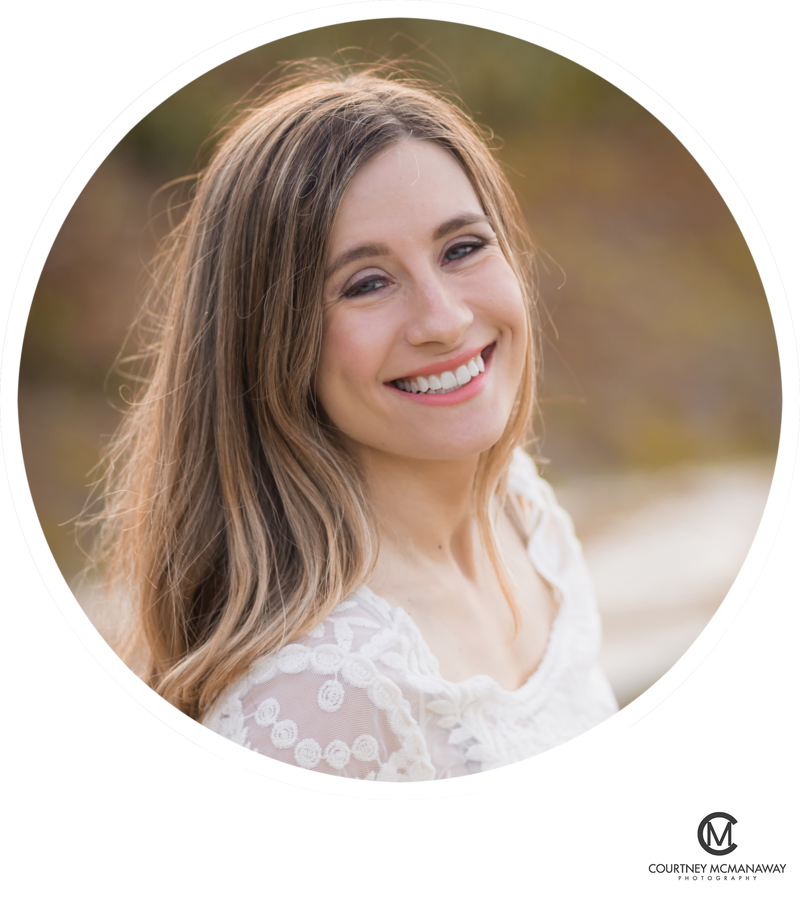 Hi, I'm Courtney, Temecula Valley-based wedding photographer! If you're looking for a five-star reviewed wedding photographer that knows Gilmore Girls and The Office by heart, and adores capturing fun, authentic couples, I would love to chat with you! Check out my Wedding Portfolio and Wedding Pricing, and connect with me on my Contact page!