Best Menifee Wedding Venues
Best Menifee Wedding Venues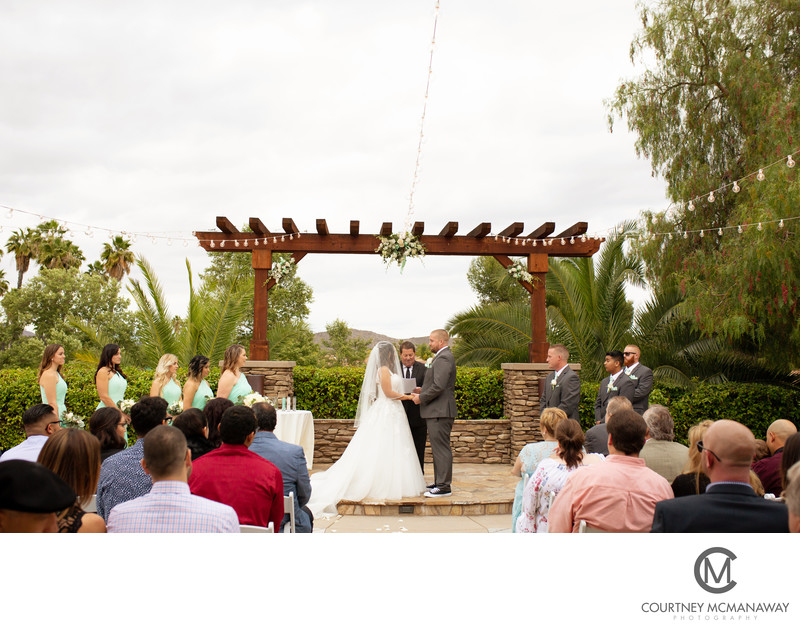 The Menifee area is known for a perfect climate during the wedding season and the gorgeous scenery only reinforces it as a wedding destination. Menifee is north of the Temecula area in the Inland Empire, and you'll find the wedding venues here are on large properties and thoughtfully planned. Below are the top choices for your event in Menifee!
The Orchard is the ideal venue for a couple seeking a fairytale ending. Your ceremony will take place next to a lily pond (yes, I'm serious!), and the entire property is filled with gorgeous trees, twinkle lights, and fountains. The gazebo acts as the centerpiece of your ceremony, and you can celebrate late into the night in the outdoor pavilion. This venue accommodates up to 300 people and it's easily reachable from Riverside and San Diego Counties.
Costs for a 100-guest wedding at The Orchard range from $9,000 - $13,000+ depending on options selected by the couple.
The Orchard can be found at 29015 Garland Ln, Menifee, CA 92584.
This venue takes the golf course style wedding venue to the next level! The outdoor venue boasts beautiful gardens and fountains, while the indoor ballroom is stunning, featuring exposed beams on the vaulted ceiling and a huge fireplace. This venue ensures exclusivity since they only host one event per day and it can accommodate up to 250 people. As an added bonus, there's a team of event planners and plenty of all-inclusive wedding options to keep the process as stress-free as possible.
Costs for a 100-guest wedding Wedgewood Menifee Lakes ranges from $8,000 - $12,000+ depending on options selected by the couple.
Wedgewood Weddings Menifee Lakes can be found at 29875 Menifee Lakes Dr, Menifee, CA 92584.
See a Wedgewood Menifee Lakes wedding I photographed here!
Ranchos Los Agaves offers a rustic-style wedding venue spread across 10 acres. The Spanish-style architecture and the manicured grounds provide a pristine backdrop to your wedding. There are in-house services you can book as well to ease the planning phase and there are indoor and outdoor options available depending on your wedding size.
Ranchos Los Agaves is located at 32061 Geneva Lane, Menifee CA 92584.
Wedding Planning Resources
Wedding Timelines for Every Season
Temecula Engagement Photo Locations
Pros and Cons to a Wedding Day First Look
Temecula Wedding Vendors
Forever and Always Farm Wedding
If you're looking for your Menifee wedding photographer, take a look at my Wedding Portfolio, review my Pricing, and connect with me on my Contact page!