Best Riverside Wedding Venues
Best Riverside Wedding Venues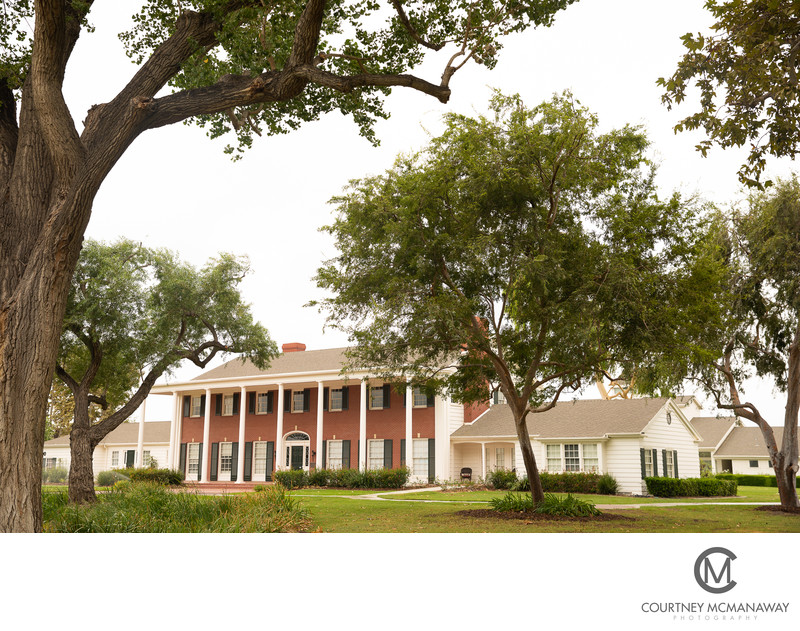 If you're looking for a location to tie the knot, Riverside, California checks every box. The Inland Empire boasts gorgeous scenery, beautiful weather, beautiful architecture, and, of course, plenty of wedding venues. The area is studded with country clubs, inns, and even a few unconventional locations for the couple looking for an alternative to the traditional wedding setup. Of all of the wedding venues in the Riverside area, these are nine of the top options for a wedding that not only exceeds your wildest dreams but sets you up for stunning pictures to remember the day forever.
If you're looking for your Riverside wedding photographer, I'd love to chat with you! Check out my Pricing and connect with me on my Contact page!
1. Loft 84
Loft 84 is a fabulous option if you're looking for a way to incorporate the feel of a Beverly Hills glamour party into your wedding. A wrought-iron balcony over the reception and a matching staircase leading to the dance floor ensures that you will have a beautiful entrance to your reception. The floor to ceiling windows and overall vintage feel of the hall provide perfect lighting and your celebration will feel like the ultimate classic Hollywood after-party.
This venue can accommodate up to 250 guests and offers a customizable wedding package with services designed to make your wedding easy to plan.
Loft 84 offers seasonal discounts depending on the month as well as day of your wedding; be sure to inquire for details!
Loft 84 is located at 3840 Lemon St. Riverside, CA 92501.
2. Indian Hills by Wedgewood Weddings
This hilltop venue provides a stunning panoramic view of the entire Inland Empire, including both the city lights and the surrounding hilltops. A beautiful hilltop gazebo gives you the perfect photo opportunity and the indoor reception hall provides assurance that you'll be able to dance the night away no matter what the weather.
This venue accommodates up to 250 people. For 100 guests, reception costs can be estimated between $8,000 - $12,000.
Indian Hills by Wedgewood Weddings is located at 5700 Club House Dr, Riverside, CA 92509.
The Canyon Crest Country Club offers a classic country club-style wedding with manicured grounds and beautifully tended gardens to set the scene for your nuptials. With a lovely location overlooking a pond for the ceremony and garden avenues with beautiful greenery forming a tunnel, your pictures are sure to be beautiful.
This venue accommodates up to 250 people and they have private event directors who are trained to help handle the minutiae of your wedding day. Reception prices start at $60 per guest.
Canyon Crest Country Club is located at 975 Riverside Country Club Drive, Riverside, CA 92506.
4. California Citrus State Historical Park
If you're looking for a uniquely Southern California wedding, California Citrus State Park is an absolutely stunning option for you. Filled with a combination of sycamore trees and orange groves, this is the perfect environment for a wedding that capitalizes on the natural beauty of the area.
This venue accommodates up to 150 guests and offers a customizable wedding package that includes ceremony and reception setup and takedown. They charge $6,000 for Saturday weddings and $5,000 for Friday and Saturday weddings.
California Citrus State Historical Park is located at 9400 Dufferin Ave. Riverside, CA 92503.
Designed by celebrated architect Julia Morgan, the Riverside Art Museum offers a beautiful setting. The atrium is filled with greenery, your reception can take place in a gallery surrounded by beautiful artwork, and the rooftop courtyard is perfect for some candid shots of you and your loved one dancing the night away. This venue is a perfect option for the couple looking for a unique and historical place in which to say "I do".
Riverside Art Museum is unique in that the facility is rented for your use, and you are able to set the exact hours you need the venue as well as bring in outside caterers.
The Riverside Art Museum is located at 3425 Mission Inn Avenue, Riverside, CA 92501.
The Jurupa Hills Country Club provides a lovely Southern California country club vibe to the couple looking for a classic and elegant setting for their wedding. A charming gazebo provides a centerpiece for the ceremony, and after the nuptials, it's an easy walk to the country clubhouse for the reception.
Jurupa Hills books only one event per day, which means you won't be competing with any other events! Jurupa Hills can accommodate up to 150 guests. Pricing for weddings starts as low as $7,000 for 100 guests.
Jurupa Hills Country Club is located at 6161 Moraga Ave. Riverside, CA 92509.
A stately country clubhouse, this venue is perfect for the couple looking for a simple and refined wedding venue that gives off a quintessential southern California feel. Between the manicured grounds wand the pond surrounded by Weeping Willows, this venue is sure to provide perfect photo ops for before and after the ceremony.
The Victoria Club is located at 2521 Arroyo Drive, Riverside, CA 92506.
The Crestmore Manor is a historic landmark now owned by Riverside County Regional Park and Open-Space District. If you've always secretly wanted to get married in a mansion like Sweet Home Alabama, then this is the perfect venue for you! Between the classic architecture, sprawling grounds, and huge shade trees, there are plenty of gorgeous options for photos. And of course, if you're looking to make a dramatic entrance or exit, a horse-drawn carriage is always an option!
Crestmore Manor can hold up to 300 guests and offers reception venues starting at $2,000 for a weekday wedding and $3,000 for a weekend wedding. You have the opportunity to bring in all of your vendors, which allows flexibility for your wedding day budget!
Crestmore Manor is located at 4600 Crestmore Rd, Jurupa Valley, CA 92509.
Established in 1876, the Historic Mission Inn, the Spanish-Style architecture of the building lends itself to a vintage ambiance, enhanced by the rich history and luxurious decor. A four-diamond award winner and protected under the National Trust for Historic Preservation, this inn provides a stunning backdrop to a wedding.
The Mission Inn has several chapels available for your ceremony. Chapel rental fees range from $2,000 - $3,500 depending on day of week and time of day. Reception pricing starts at $75 per guest.
This venue has locations that can accommodate up to 300 guests depending on the size of your ceremony.
The Historic Mission Inn is located at 3649 Mission Inn Ave Riverside CA 92501.
Working with couples to capture the beauty of the venue they've chosen as a backdrop to their wedding is one of the best parts of my job. Even more fun is watching the joy and celebration the couple shares with their friends and family. If you're looking for a photographer to commemorate every moment of your wedding day, contact me here!