Crestmore Manor Wedding Photographer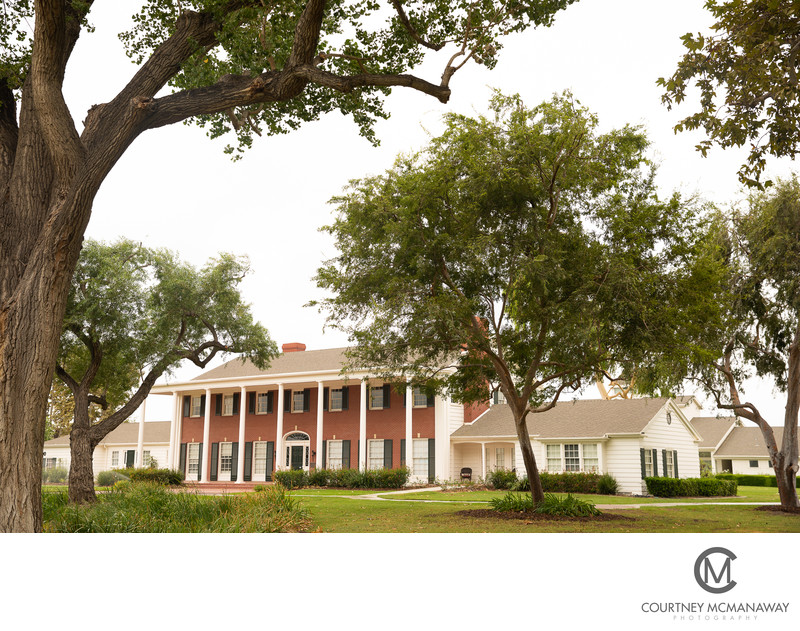 Crestmore Manor is an historic landmark in Riverside, California. The property is on an expansive estate and is surrounded by mature trees, a pond, and plenty of open space. The venue has a distinctive look compared to other Inland Empire venues, which largely feature modern or more Spanish-style construction. Crestmore Manor's face features brick construction and tall white pillars.
The elegant property is owned and managed by RivCo Parks department. Crestmore Manor's courtyard will accommodate an outdoor reception. The Carriage House can host an indoor reception. The mansion itself can accommodate up to 300 guests. Parking is on-site and ample!
Pricing starts at $2,000 for a Monday - Thursday event and goes up to $4,800 for weekend events taking advantage of Crestmore Manor's full facilities. These fees are for rental of the space only - couples are able to bring in all of their chosen vendors for their event. This offers couples a chance to save significantly on their catering and refreshment service. A possible downside to this is the couple is responsible for set-up and take-down of the event - a great reason to hire a wedding coordinator!
The venue does not permit hard liquor to be served at your event, although beer, wine and champagne are permitted. Couples are required to obtain event insurance, and your vendors will need to supply Crestmore Manor with an insurance certificate as well. Riverside County ordinance requires all music cease by 10:00 PM.
You can learn more about Crestmore Manor on their website.
If you're looking for an amazing wedding photographer, I know a gal! ;) Check out my Wedding Portfolio, view my Pricing, and get in touch on my Contact page!