Inland Empire Wedding Venues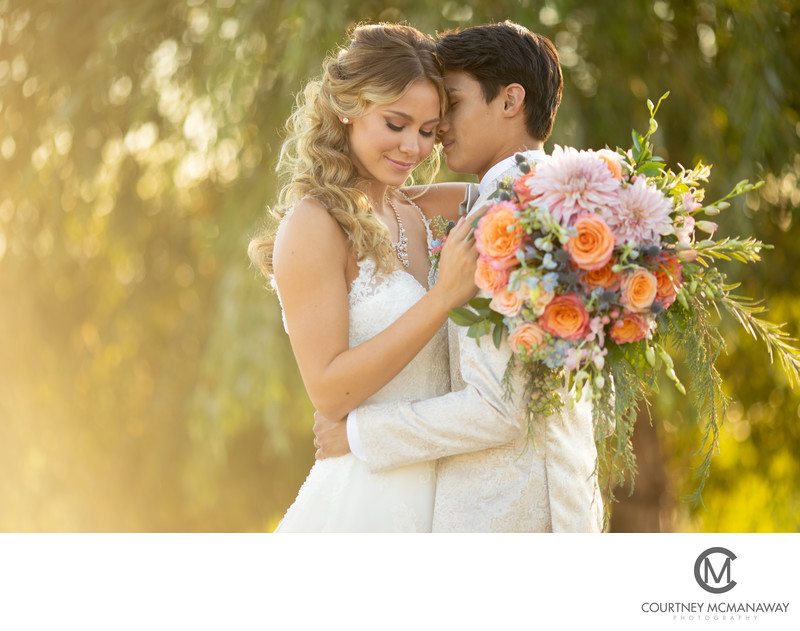 The Inland Empire in Southern California is one of the most beautiful and unique areas in which to have your wedding day! The Inland Empire is a broad geographical area adjacent to Los Angeles and includes popular wedding cities such as Temecula and Fallbrook. This area is often booked by brides and grooms in southern California who want a destination wedding without actually getting on a plane! Since the Inland Empire is, well, inland, it tends to be warmer in the summer, and as a result many couples book their weddings in the spring and fall.
There are many all-inclusive venues in the Inland Empire that offer expansive amenities to their couples. Winery venues in Temecula feature gorgeous vineyards and as you might expect, amazing wine for you and your guests to enjoy! The Inland Empire is known to have landscape features such as hills and valleys which wedding venues carefully maintain so couples have beautiful backdrops for their wedding day images. Venue choices range from dedicated wedding venues, to country clubs, to hotels and casinos.
Below are lists of some of the top wedding venues in the Inland Empire in some of the most popular cities, including Temecula, Murrieta, Menifee and Fallbrook.
Temecula Wedding Venues - Temecula is best-known for its winery venues! Explore this list of some of Temecula's best locations in which to tie the knot!
How to Get Married in Temecula - Looking for a comprehensive list that has everything, and I mean EVERYTHING, you need to know and consider when thinking about getting married in Temecula? This guide has you covered!
Fallbrook Wedding Venues - Fallbrook is south of Temecula, and many of its venues have lots of open space and feel like hidden gems!
How to Get Married in Fallbrook - your complete guide to the Fallbrook area, including hotels, transportation, getting a marriage license in San Diego County, and local events!
How to Get Married in Murrieta - Murrieta's a fantastic choice in the Inland Empire! This city has ranch, estate, garden and country club venues. Something for everyone!
Murrieta Wedding Venues - Murrieta is a fantastic location for your outdoor wedding. Venues run the mill from country club settings to a farm-style venue with alpacas!
Riverside Wedding Venues - Riverside is the destination if you'd like more of a downtown feel for your wedding day images. Riverside has no shortage of great venues right in the city center!
Corona Wedding Venues - Corona has a wealth of golf-club style venues with plenty of water features, mountains and mature tree scenery!
Menifee Wedding Venues - Menifee wedding venues include a country club, garden wedding, and rustic Spanish-style venue in which to tie the knot!
Home About Weddings Wedding Pricing Engagements Family Portraits Portrait Pricing Contact