Best Temecula Wedding Venues
My husband and I moved from Orange County to the Inland Empire 6 years ago. Of course, once we moved out here my primary concern was what wedding market was closest? I was fortunate to learn the Temecula wedding market was not too far from us at all! Temecula has so much to offer couples getting married, from gorgeous views to award winning food, and duh, fantastic wine! :) As a member of the Temecula Valley Wedding Professionals, I immediately learned that couples all across California look to Temecula as a "local" destination wedding market. Far enough away so it feels different and special, but not so far that your closest friends and family need flights!
There are so many fantastic venues, it's difficult to narrow down to the best Temecula wedding venues, but this list should give you an excellent start! This is a great list to start with as you begin your journey in finding your very own Temecula wedding venue! And I'd definitely recommend pouring a glass of wine while you peruse this list...you deserve it! :)
If you're on the search for your Temecula wedding photographer, pop over to my Contact page and let's talk about your wedding day plans!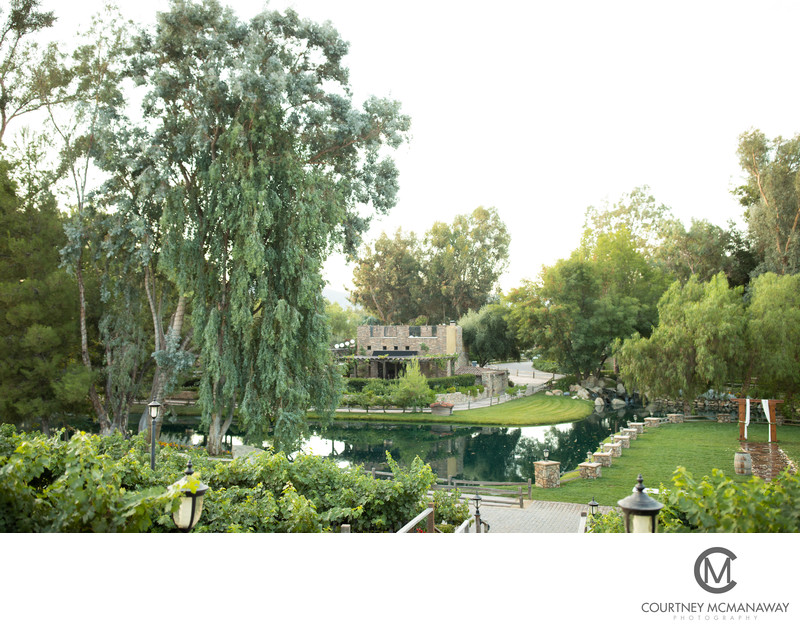 Wedgewood Galway Downs is a rustic venue set on a horse farm. It's got a strong country feel punctuated by a beautifully refurbished barn. There are plenty of outdoor areas to say "I do" and a modern carriage house ballroom to dance the night away. It's the perfect way to incorporate a country chic style into your special day. The venue accommodates up to 300 people and features lounges for getting ready and exclusivity- the venue will only host 1 event per day.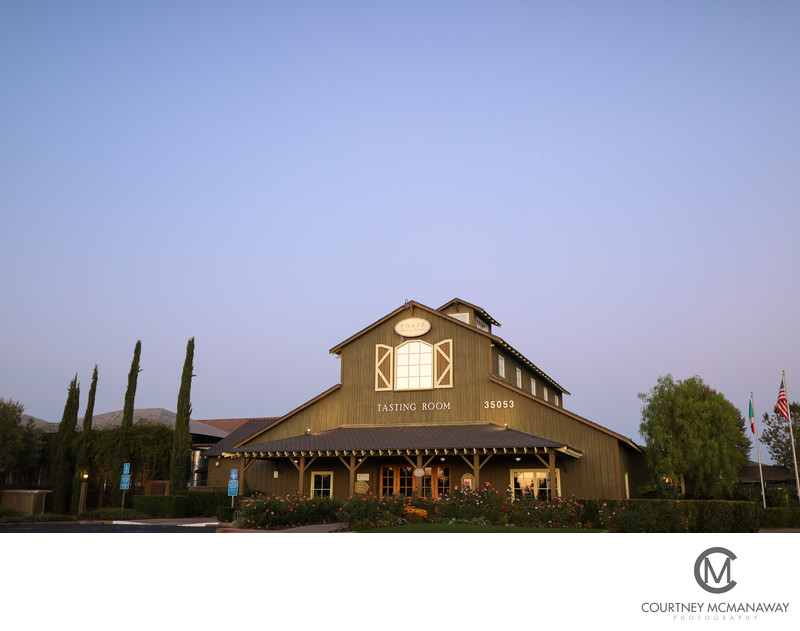 The Ponte Winery capitalizes on the luxury of its vineyard by offering both sprawling outdoor venues and intimate indoor rooms surrounded by barrels of wine. This Temecula wedding venue gives couples plenty of stunning options for overall style and ambiance. Whatever venue suits your personality as a couple, one of these options will likely be a great fit. Their location options range from 80 guests to 400 and there are indoor and outdoor options.
Wineries are known for the kind of scenery that sets the tone for a sophisticated event. This venue capitalizes on the natural beauty of the area and offers several different options depending on the size of your wedding, from small, intimate ceremonies to larger affairs. In every case, the gardens and landscape will make the perfect atmosphere for pictures! This venue has locations that will seat up to 1000 people and will customize a package that works for your specific event.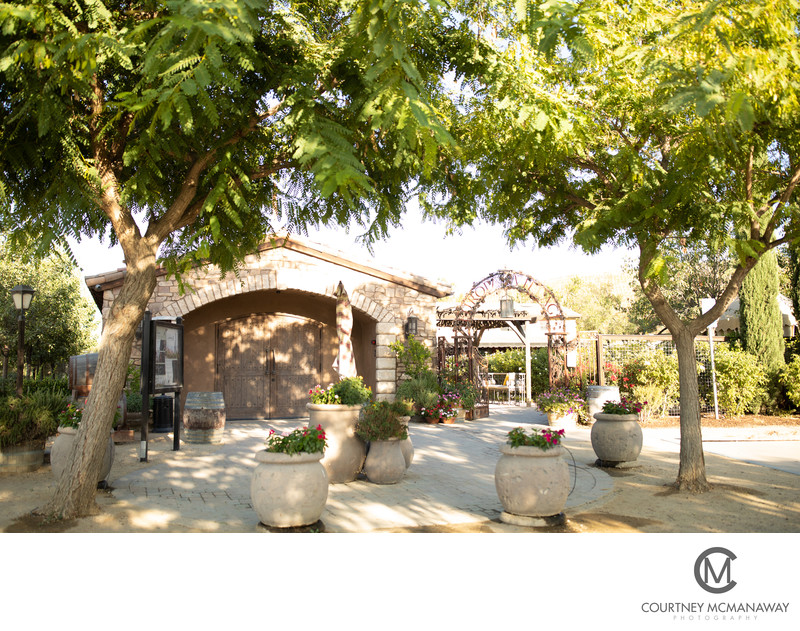 The Europa Village offers couples a beautiful venue that invokes a Tuscan feel and features stunning scenery… plus the option of a horse-drawn carriage for a dramatic entrance! This venue is charm personified and there are plenty of picturesque photo opportunities so we can get the perfect shot. The seasoned professionals at Europa Village will customize a wedding package to fit your needs for a wide range of sizes and budgets depending on what you're looking for.
If you've always dreamed of getting married in a cottage in the woods, this venue will be right up your alley! Picture the cottage from Snow White and you're on the right track. The Temecula Creek Inn features a beautiful stone house and wood bridges that will look like a scene straight out of a fairy tale and accommodate up to 350 people. In addition, if you're looking for a more open space wedding surrounded by mountain views, The Meadows is a perfect option and will accommodate 150 guests. In either case, the venue is secluded enough to have a late-night reception without fear of disturbing anyone.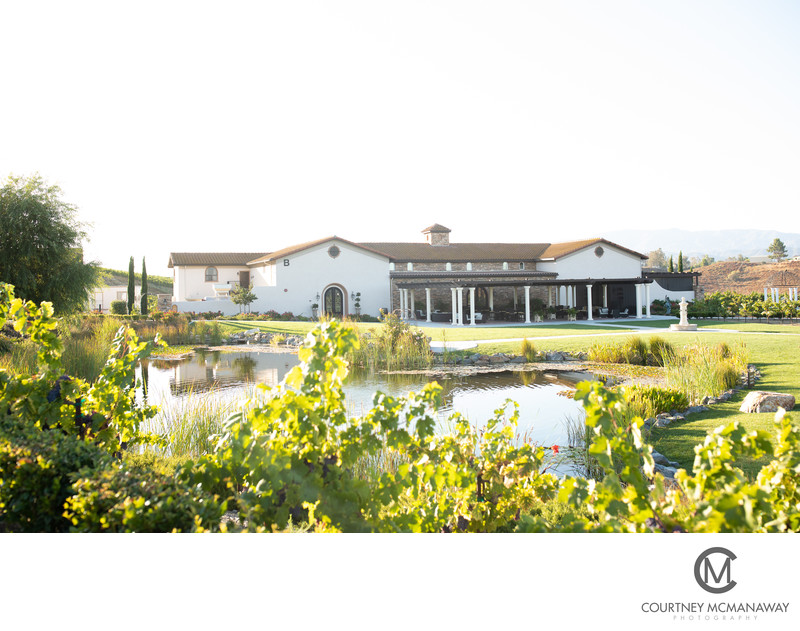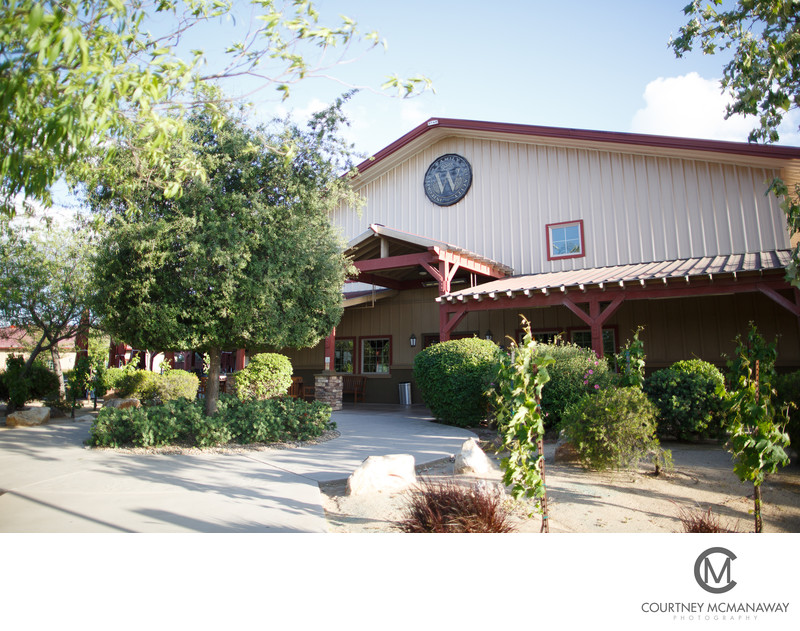 Amour De L'Orange
) and craft brews while they toast your wedding day!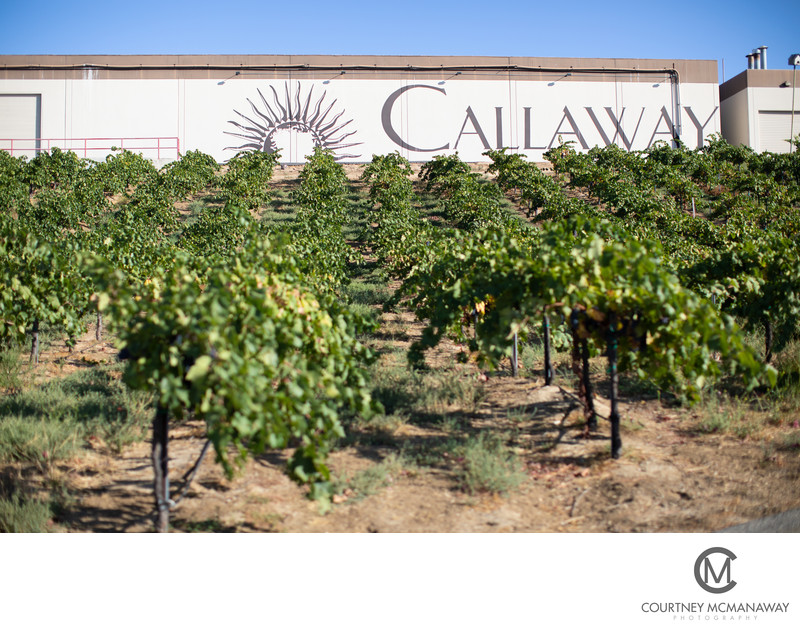 The Callaway Winery offers a classic, wine-country wedding venue, perfect for the Temeluca area. Say "I do" with the sunset behind you on their West Lawn and enjoy a delicious meal on their outdoor terrace amongst the vines. For those looking to fulfill every fabulous wine-country wedding stereotype, this is the perfect venue for you!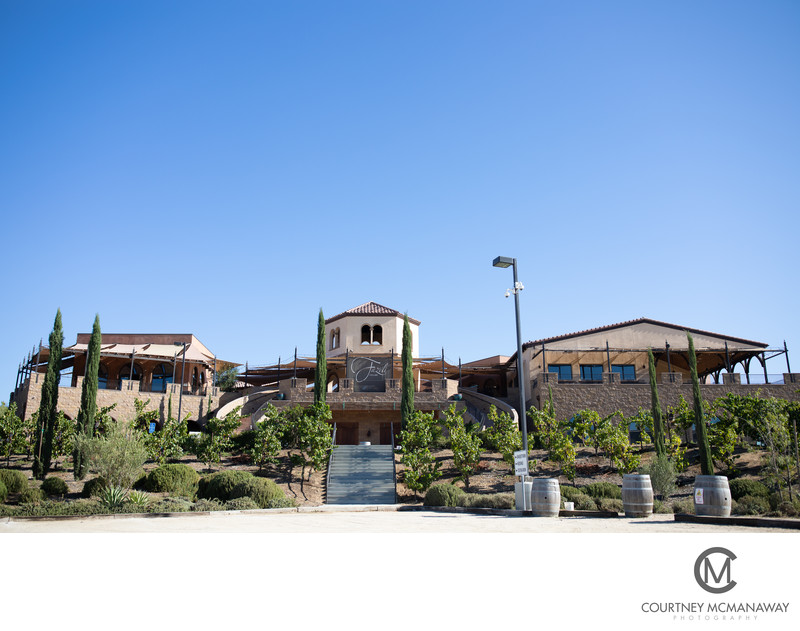 If you've ever pictured walking down a staircase in a gorgeous gown like Belle in Beauty and the Beast, look no further! Fazeli Cellars is constructed to invoke the feel of a palace out of a princess movie, so your wedding is sure to end with true love's kiss. Between the elegant gardens featuring water fountains and the surrounding mountain views, this is the perfect venue for a fairy-tale day. This venue accommodates up to 200 people and a large banquet hall for the reception.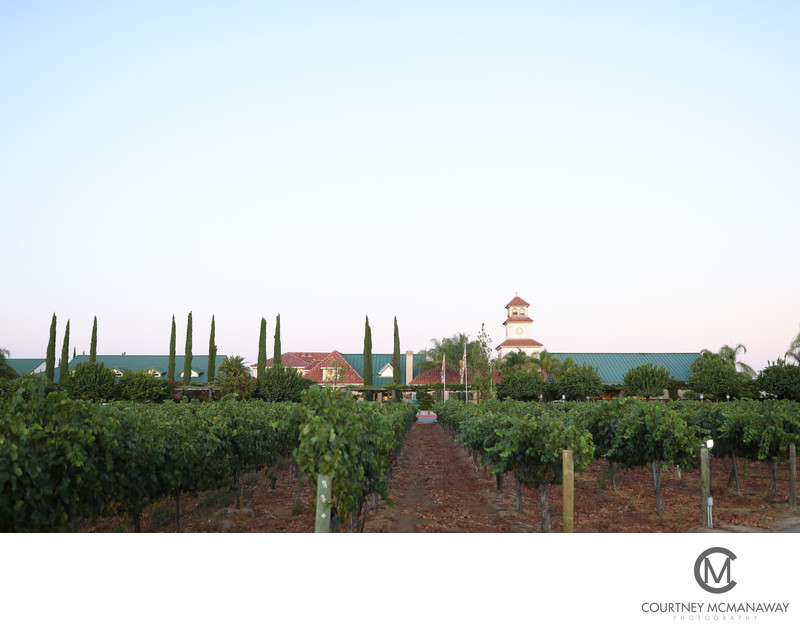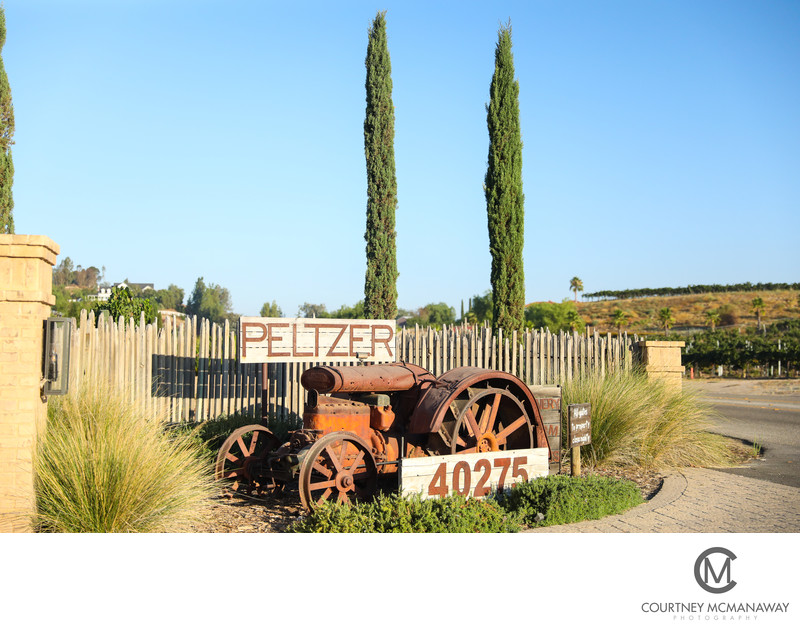 If you were to imagine what a wedding between a southern belle and a cowboy would look like, you're probably imagining a backdrop similar to the Peltzer Winery. The vineyard opens up onto rolling hills with a vintage feel of an old country home. It's tasteful but rustic, and if country charm isn't your thing, they also have areas more reminiscent of the classic wine-country wedding venues the Temecula Valley is known for. The indoor and outdoor areas and the variety of wedding locations within the venue give you plenty of photo opportunities and styles.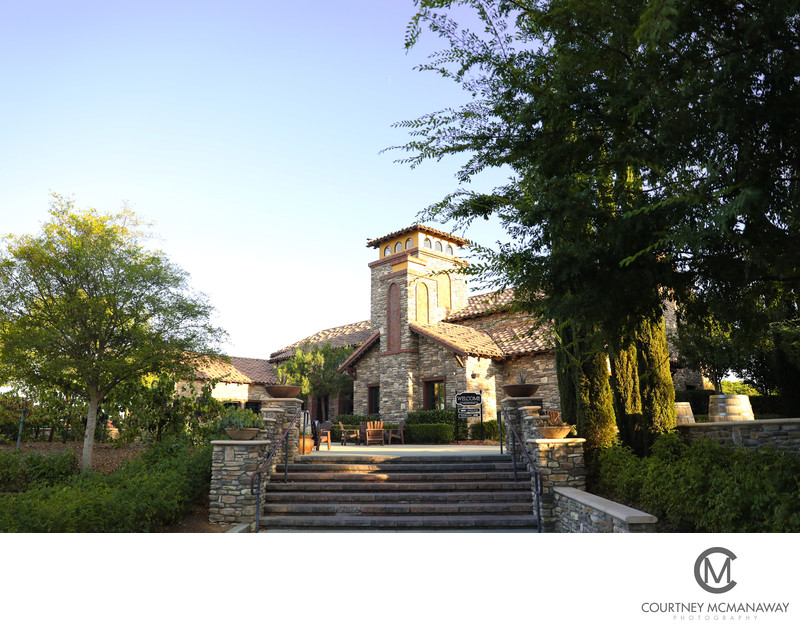 The Miramonte Winery has all of the offerings of a classic, Temecula wine-country wedding. Gorgeous grounds, beautiful scenery, and of course, fabulous wine! This venue is perfect for a small, intimate ceremony and a celebration that you'll remember for years. The vineyards will give you the perfect Tuscan vibe for your pictures, and the local wine will be perfect for toasting your nuptials.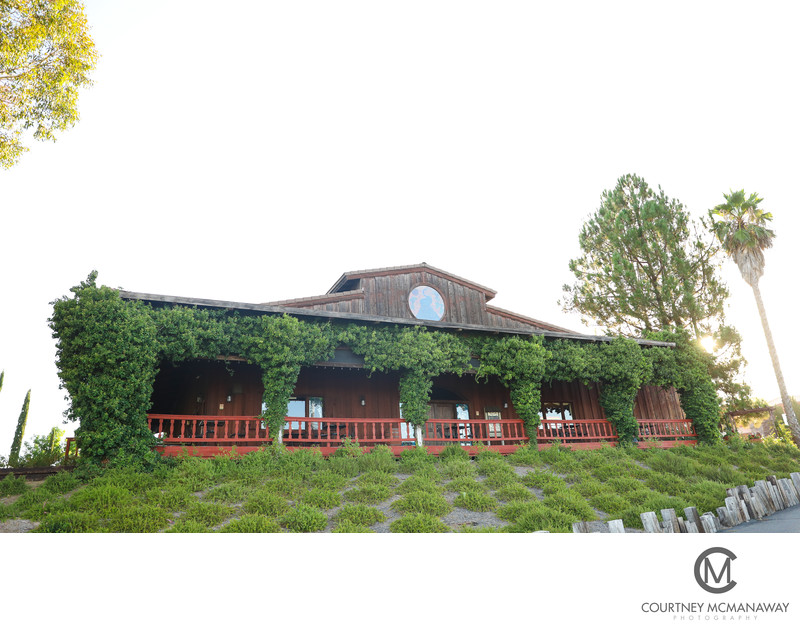 With such a wide array of gorgeous venues, not to mention the food options, the dress, the flowers, and the guest list, the decisions of wedding planning are all-consuming. In the months leading up to the day you actually say "I do" it's easy to get lost in the chaos. But once the day is there and all that's left is to agree to love one another, one thing is for sure - you'll want to remember every second.
Looking for a wedding photographer to capture the magic for posterity? Contact me for pricing and more information!
Home About Weddings Wedding Pricing Engagements Family Portraits Portrait Pricing Contact