Laguna Beach Mini Sessions
Laguna Beach Mini Sessions
I'm super excited to be offering Laguna Beach mini sessions in 2020! I'm offering them for one day only, on Saturday, November 21st, 2020.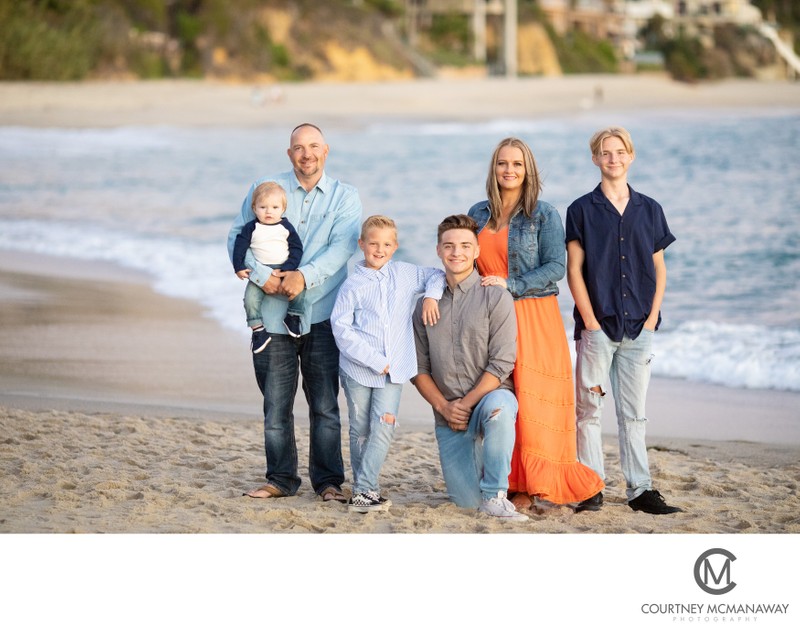 What's a mini session?
Mini sessions are shortened outdoor, lifestyle portrait sessions. I reserve a few days every year for mini sessions. Mini sessions are 20 minutes long; you can sign up for your session time via the link at the bottom of this page!
What's the benefit to a mini session?
I find many of my clients want year-end photos of their families, to share on holiday cards or simply to have a photo with all of your family members! The shortened session time is particularly good for those with young children, who have shorter attention spans!
How much are mini sessions and what is included?
Beach mini sessions are $300 and come with 20 minutes of photography time and a digital online gallery of your images. You can select 8 digital high-resolution files from your session. Additional images are $25 or your can purchase the entire gallery for an additional $175.
When will I receive my mini session gallery?
You will receive your mini session gallery within one week of your session.
Can I book a Laguna Beach mini session outside of the designated day?
Mini sessions take place only on specific dates, so if you'd like a session, make sure to reserve your slot at the link below!
What safety precautions will you be taking with COVID?
All my mini sessions take place outdoors. Additionally, for everyone's safety, I will be wearing a filtered mask at all times, and shooting with a long lens as much as the location allows to increase my distance from your party. Don't worry, having grown up with 4 brothers I'm plenty accustomed to raising my voice as needed so you'll have no trouble hearing me through the mask :)
What should I wear to my Laguna Beach mini session?
First of all, I don't recommend wearing matching outfits (for instance, white shirts and khakis). This creates an odd optical illusion where people notice what you're wearing first before they notice your face! Instead, aim to look coordinated, and it's okay for a few people to wear patterns. For beach sessions, I recommend pastel shades like pink, blue, and green to be complimentary with the beach setting. Avoid black as it is too stark a color difference with the sand. Maxi dresses look great on women and tend to move very nicely during a beach session. For men and boys, a classic look is a button-up shirt, sometimes with the sleeves rolled up. Blue, white and grey tend to be popular color choices for beach sessions as most people already have a combination of these colors in their closets!
How do I book my mini session?
Check out the calendar links below! My booking process is automated so you can choose your time, enter your payment information, sign the agreement and you're good to go! Please note full payment is due at time of booking and sessions are non-refundable.
It's important that you complete the booking process in one session (choose your time slot, sign your agreement, and make your payment). If you do not complete the entire process, your session time will not be reserved. You will know you have completed your session successfully when you receive your confirmation email with your date, time and location!
11/21 Laguna Beach Mini Sessions Booking Link