Courtney McManaway Photography: Temecula Wedding Photographer
Outdoor Wedding Ceremony Tips
As a Temecula wedding photographer, the vast majority of weddings I photograph have outdoor ceremonies. What could be more beautiful for you and your guests than a gorgeous outdoor view as you and your spouse-to-be recite your vows?
I also photograph many weddings where couples have chosen to have a family member or close friend perform the ceremony. This is always so special since this person knows the couple so well! However, this can sometimes mean there aren't cues the officiant gives to the couple that add to the enjoyment for everyone during this time. Below are some great tips if you're thinking of going this route as well!
1. Walk slow
I think everyone's instinct at this part of the day is to book down the aisle - but I promise it looks better and lets you take in more moments if you walk slowly as you go down the aisle!
2. Once you're both at the altar, turn towards each other and hold hands
This allows you to get nice and close and enjoy these final moments as an engaged couple!
3. Have your parents sit on opposite sides of the aisle where you are standing
Often times, your parents will sit on the same side in which you are standing. This means momst of the time they have a clear view of your spouse-to-be's face, but can only see the back of your head! And of course your mom loves your husband or wife! But usually parents enjoy watching their children's expressions as they go through this moment together :)
4. Aim for a sunset ceremony (unless you haven't had a first look)
The lighting during a sunset ceremony is absolutely gorgeous! I recommend this only if you've had a first look and shot all your family portraits before the ceremony; otherwise there will be little light after the ceremony and we want to make sure to use all that gorgeous light for your bridal portraits!
5. Give a nice long smoooooooooooooch!
Listen guys...give a nice loooooooong kiss! No one wants to see a quick little peck! Really go for it and enjoy the moment! And throw in a kiss at the end of your walk down the aisle too! I love to get a shot of all the guests looking at the couple as they kiss at the end of the aisle!
Below are some more images from outdoor wedding ceremonies in Temecula and the Inland Empire!
Mike and Claire at Wiens Winery.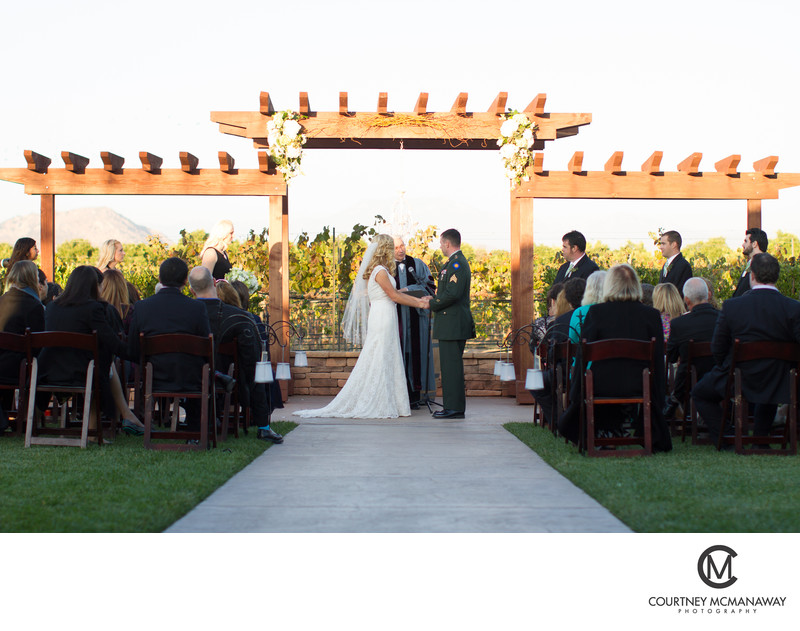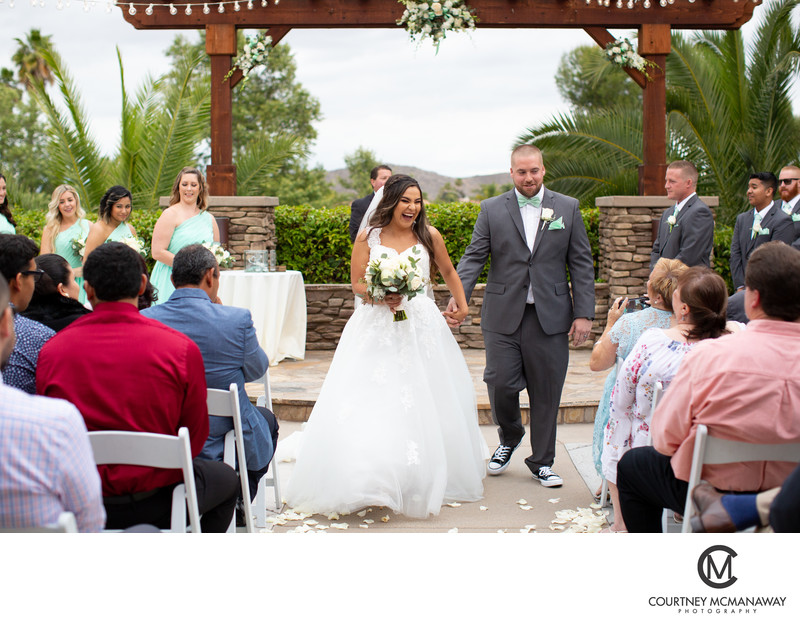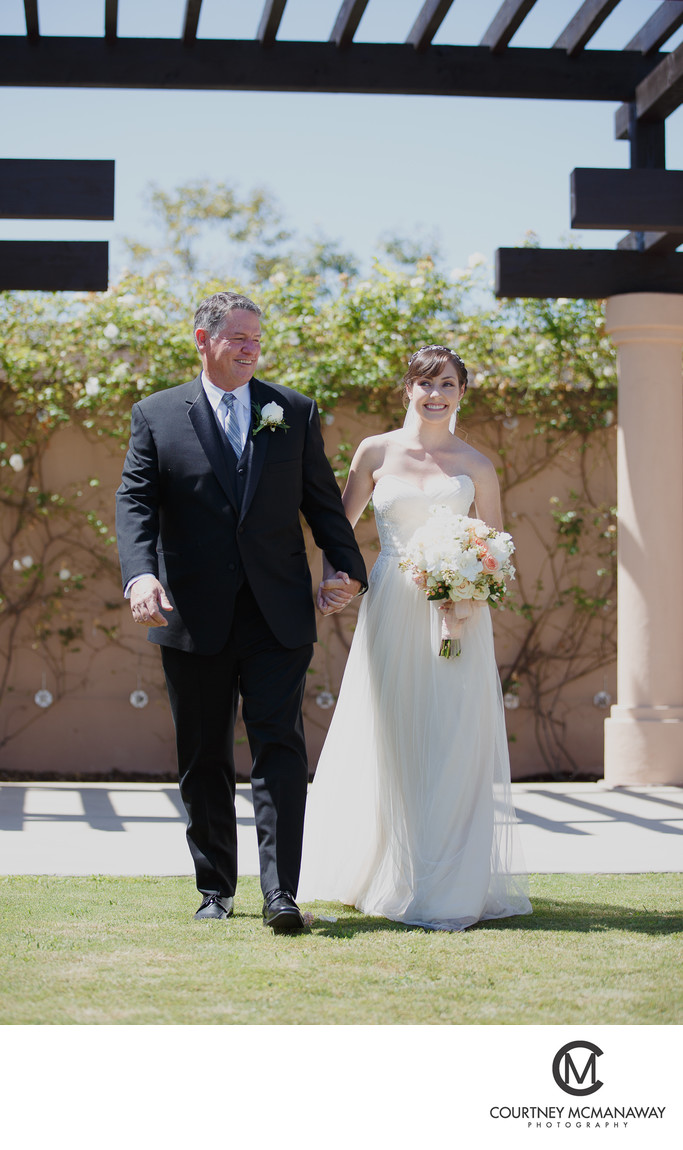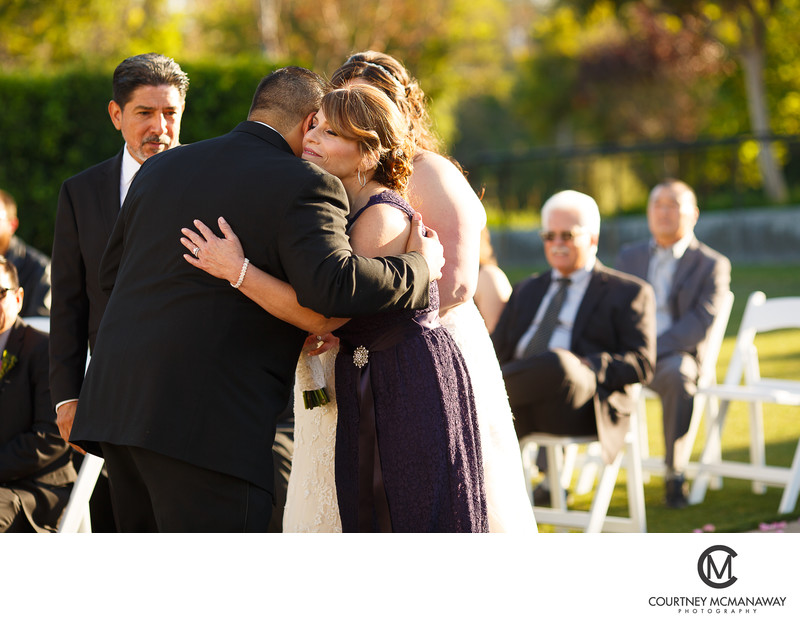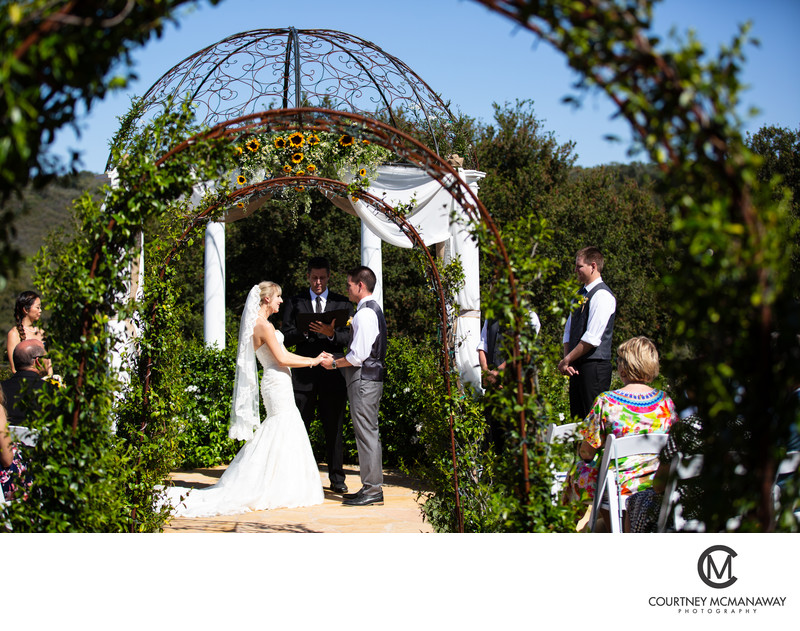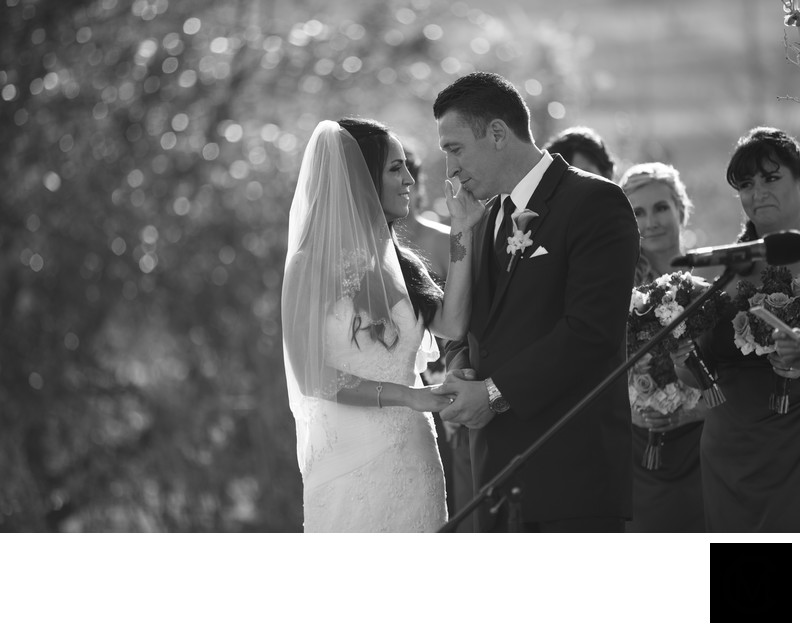 Location: 25291 Vista Del Verde, Coto De Caza, CA 92679.

Keywords: Coto De Caza Wedding (2), Orange County Wedding (16), Southern California Wedding.