Family Portrait Pricing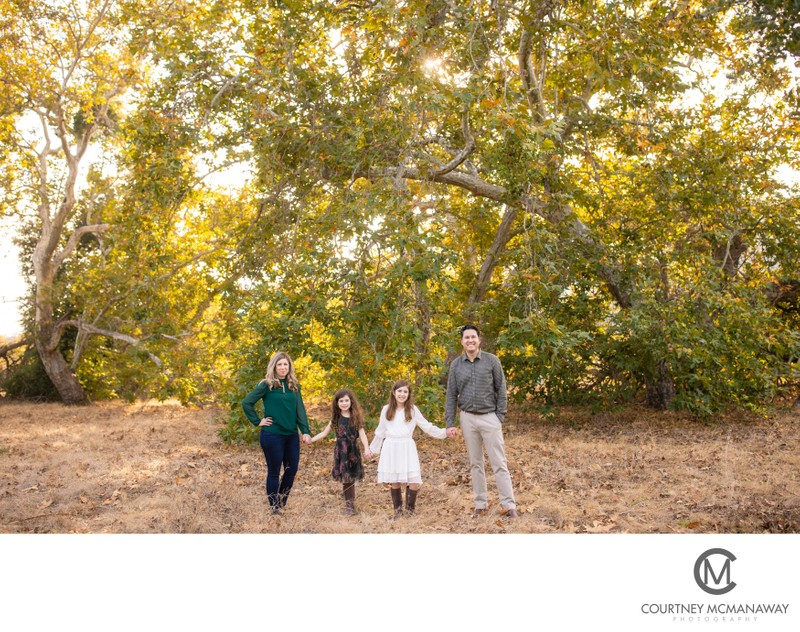 Family photos should be fun! My style for family photos is lightly directed poses and letting the personality of your family shine.
Think of it more like hanging out with a friend with a camera who puts you in the very best light possible.
We'll mix up the session and have some fun with the kids, too…I'm all about keeping them moving and keeping them laughing.
Before your session, we will talk over locations, wardrobe ideas, and what you plan to do with the photos, so we have a great plan of action going in.
Family Portrait Session Fee - $300
The fee to book your family session is $300. This reserves up to an hour and a half of my time in the Temecula Valley area for your session. This does not include any digital images.
Digital images and photography products can be purchased after your proofing gallery is received. Individual images are $50 each, or you can purchase collections starting at $400 for 8 images. See my full pricing guide at the link below.
Session Availability
I book portrait sessions Tuesday - Thursday, an hour and half before sunset. This is the best light of the day! I photograph my sessions outdoors, and if you're looking for suggestions, check out the article below!
Inland Empire Portrait Session Locations
Turnaround Time
Your gallery is available within 3 weeks of your session in on online digital gallery. Your gallery stays active for 30 days to allow you to select your photos. Should you wish to keep your gallery online longer, the fee is $25/month.
Travel Fees
I photograph family sessions in the greater Temecula Valley areas, including the cities of Temecula, Murrieta and Menifee. If you'd like your session to take place outside of these cities, please contact me for a travel quote!
Permit Fees
If any permit fees are required for your chosen location, please note you'll need to pay for the permit fee as well.