Wedding Photography Investment
Complete coverage starting at $3,200


The Experience
Working with me on your wedding day is more than just showing up with a second shooter and capturing your day. The experience starts from the moment you book me and we start discussing your wedding day timeline. Your engagement session will be a breeze because you'll find out I make being in front of the camera easy and fun (you're photogenic, I promise!). All the pre-planning done before your wedding ensures your day will run smoothly, because I'll help to create a timeline with plenty of time for portraits! During your day, I'll be there to capture all your details, the authentic moments, the joy and tears from your family and friends. And lastly, you can expect to get your images back within a month of your wedding day. All of this means that I'll be a fun, positive presence on your wedding and will help you have a stress-free experience, all while capturing gorgeous images you'll treasure for a lifetime!
The Collection
When I started my business, I set things up the way many photographers do: a variety of hourly packages, ranging from 6-9 hours. Experience over the next few years informed me in changing my pricing to one all-inclusive package.
8 hours of continuous wedding day coverage
2 photographers
Your hi-res JPEG files
Engagement session + JPEG files
$3,200
8 hours allows for complete coverage of your wedding day - from getting ready at the beginning to the day to your key reception events. 2 photographers means your day will be thoroughly covered, and you'll have twice the photos from moments that pass by so quickly! Engagement sessions are not only a great way to get fab photos of the two of you, but they get you comfortable in front of the camera for your wedding day. Your wedding day photos will be a breeze because by then you'll be pros!
This package includes all of the basics you need for great wedding photography on your day! Extra hours and albums can be included a la carte. Contact me for album pricing.
Frequently Asked Questions
What camera gear do you use for your work?
I am a Canon shooter! I shoot with professional Canon gear. My main body is a Canon 5D Mark IV. My lenses include 24mm f/1.4L, 50mm f/1.2L, 85mm 1.2L, 100mm f/2.8L, 135mm f/2L and 70-200mm f/2.8L. I use the Canon 600EX-RT Speedlight system. As a wedding is a once-in-a-lifetime event, I carry backups on me at all times.
Do you have insurance?
Yes, I have both equipment and event insurance. Many venues require insurance in order for me to shoot there – check with your venue!
Do you have a travel fee?
I do not charge a travel fee for weddings that are within a 2 hour drive from Lake Elsinore, California. A reasonable travel fee will apply for locations further away or out-of-state weddings; please make sure to include your wedding location when inquiring!
There is no travel fee for engagement sessions taking place within 30 miles of Lake Elsinore. If you would like your engagement session to take place in an alternate location, please contact me for a custom quote. Clients are responsible for any fees that need to be paid to shoot at locations that require a permit.
How long does it take to get wedding photos back?
Your gallery of high-resolution, downloadable images will be ready within 4 weeks of your wedding day, with plenty of sneak peeks posted on my social media accounts in the meantime! If a wedding album is being created, I typically work with the couple after their gallery is released to pick favorites, and then proceed with the album design process. Album proofs are available 4 weeks after favorites are selected.
How many photos will I receive?
About 50 photos per hour of shooting. I carefully cull all my photos so you receive the best pictures. Additionally, all photos delivered to the bride and groom go through basic editing, which includes color correction, exposure correction, and sharpness adjustment. All photos you receive will be ready to print, and come with a print release!
How do we confirm all of our wedding information prior to the wedding?
This is one of the most important parts of the wedding process – planning for your wedding day! 6 weeks before your wedding, I reach out to let you know your final payment as well as send a questionnaire that goes over a lot of information – important addresses, your lists of family formals, timing of reception events, etc. You may have already shared you want more time to get portraits, so we take that into account when creating the timeline. This helps everything run more more smoothly on your big day!
How do we book you?
Easy peasy! $500 is due along with a signed agreement. I book on a first-come, first-served basis. The balance is due one month before your wedding date.
A Bit About Me, Experience & Testimonials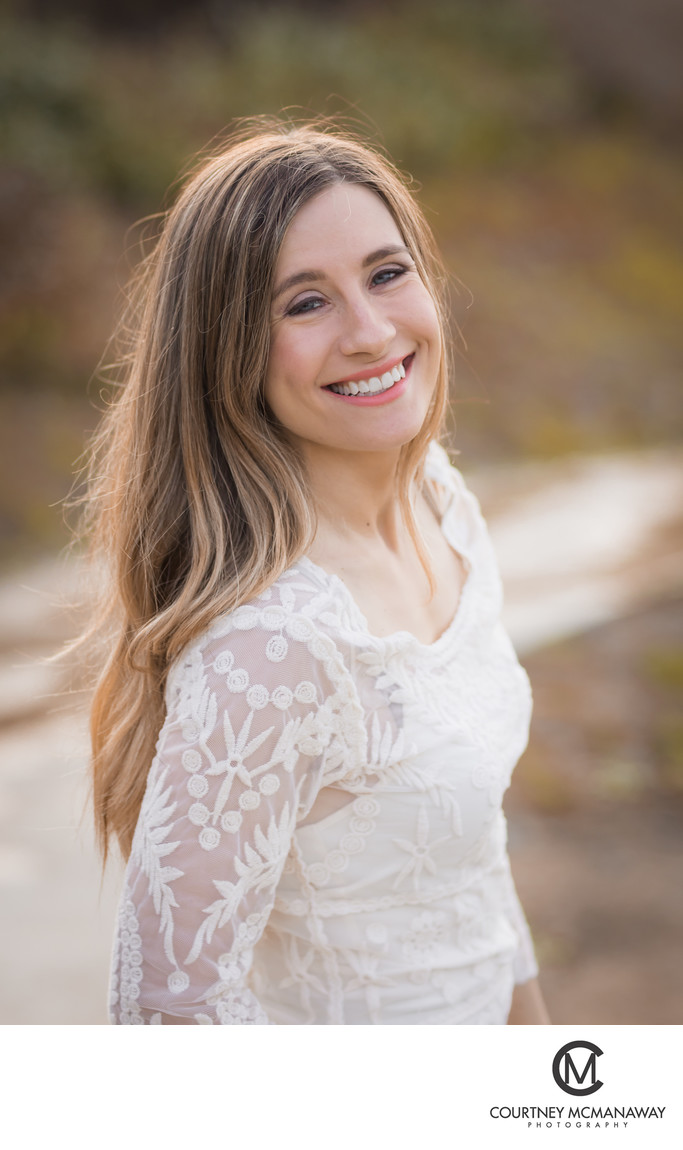 When I think about why I love weddings, it has to do with the fact that I'm a big ole SAP. There's something that's so exciting and lovely about shooting weddings! I started as a family photographer ten years ago, and when a friend of a friend needed a wedding photographer, I was hooked! It's not just about my clients, whom I absolutely love getting to know. It's also about their closest friends and family celebrating two amazing people. I love capturing the moments, big and small. I know from my own wedding so many of those moments pass by so quickly on the big day, and seeing them again in a timeless format is a gift to be treasured for generations. And now that I'm re-reading this, it definitely sounds sappy as HECK, but I'm not sorry! :)
I describe my style as classic and contemporary. I don't overly retouch my photos - my goal when I hand my photos over to my clients is they have beautiful light and colors that will look timeless decades from now.
So you want to know more about MOI? My husband and I hail from Michigan (Go Wings!) and have lived in California now for eleven years! If I could choose ONE characteristic to define me, it's my deep love of pop culture and knowing movie quotes. I throw out a "Blue Steel" reference at every wedding, and if you get that, you and I are going to be great friends :)
When it comes to working with you, photography is just one portion of services you receive from me. So much of the success of your wedding day is dependent on pre-planning, and I help my clients out extensively to ensure they make the most of their wedding day to get the portraits they want and love. Post-wedding, your images will be in your hot little hands within one month of your wedding date.
Your satisfaction is of utmost importance to me! I have 5/5 stars on Wedding Wire and have been published in premier publications such as The Knot and Mosaic Bride.
"After all the preparations, your wedding day comes and is gone in a flash. Photos are one of the most important parts of a wedding because they help you remember the day! We were lucky to have Courtney McManaway photograph both our engagement photos and wedding. Her journalistic style perfectly captured our special moments and she also took excellent candids of our guests. Looking at her photographs transports us right back to that amazing day! Additionally, she was calm and professional, even when dealing with crying children or traffic between venues. We are so impressed that she and her assistant were able to capture special moments in the ceremony and reception without obstructing our guests' view or getting in the way. She is punctual, professional, and extremely passionate about her work. We will definitely seek Courtney McManaway Photography for all our special photographic needs." -Kylie + Daniel

Ready to get this party started? Contact me to get your date booked!
Home About Weddings Wedding Pricing Engagements Family Portraits Portrait Pricing Contact